101 Maujer Street
Brooklyn, NY 11206
Telephone: 718-387-3241
Email: BRamirez@schools.nyc.gov
Contact: Bianca Ramirez
Languages: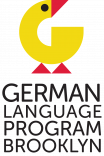 P.S.18 is the first public school in NYC to offer German to its students, starting in Pre-K. Both the school's regular program and its voluntary afterschool program are free of charge.
Testimonials
No Reviews yet. Be the first one!

Want to become
a testimonial?
You loved the event, service or product? Like to recommend it? Just send us your review.
Write review


Service Listing
missing?
If you know a great service provider that is not listed yet, let us know!
Send us a mail