46-16 65th Place
Woodside, NY
Telephone: (718) 429 4922
Website: www.honeybunchnyc.com
Email: honeybunchnyc@gmail.com
Contact: Anna Weintraub
Languages: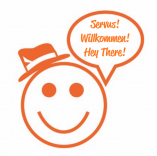 Honey Bunch NYC is a private Group Family Day Care licensed by the Department of Health in Queens, NY. We are a play based and progressive school focusing on child-led activities to support our confident, creative, and curious honey bunches. Our German immersion program helps our children develop an even deeper social and emotional intelligence and build stronger executive functions of the brain such as inhibition, switching attention, and working memory making decision making, problem solving , and multi-tasking skills a breeze. Contact us at honeybunchnyc@gmail.com to schedule a tour.
Testimonials
No Reviews yet. Be the first one!

Want to become
a testimonial?
You loved the event, service or product? Like to recommend it? Just send us your review.
Write review


Service Listing
missing?
If you know a great service provider that is not listed yet, let us know!
Send us a mail