Website: www.citykinder.com
Email: hello@noah-mobility.de
Contact: Katrin Ruland
Languages: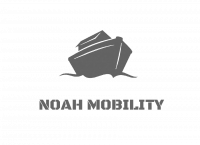 Noah Mobility is a global end-to-end moving and relocation service provider, headquartered in Munich, Germany. Noah Mobility was founded by relocation industry experts who carry the experience of more than 15 years with them. Whether it's a single person, or a complete family, having a team of relocation champions on the side makes everyone's move a success. The vision of the company is to redefine the traditional relocation processes and offer the best in class relocation experience to its clients. Be it finding an apartment, move management, extension of visas, or custom clearances, Noah Mobility does it all for you in a stress-free way. The company also caters to corporate groups and ensures smooth and successful relocation processes for the company's employees.
The combination of relocation policies, experienced and professional team and the latest technology sets them apart from other relocation service providers. They offer custom packages to the clients based on specific needs, budget and preferences. Every relocation is considered as a personal relocation and hence, their relocation consultants and coordinators travel an extra mile to deliver the best quality services to the clients.
Noah Mobility is strongly driven by its vision and has a mission to become the most trusted and favored relocation brand in the near future.
Testimonials
No Reviews yet. Be the first one!

Want to become
a testimonial?
You loved the event, service or product? Like to recommend it? Just send us your review.
Write review


Service Listing
missing?
If you know a great service provider that is not listed yet, let us know!
Send us a mail