Telephone: (917) 399-2031
Website: www.thenewyorkdoula.com
Email: info@thenewyorkdoula.com
Contact: Stephanie Heintzeler
Languages: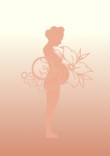 Stephanie Heintzeler is a German educated midwife, acupuncturist and US-educated doula. She was born in New York City and grew up in Germany where she found her enthusiasm for midwifery already as a 12 year old. She successfully finished her midwifery-exam in 2000 at the Klinikum Villingen in the Black Forest, Germany.
In her early career she got interested in Traditional Chinese Medicine and Acupuncture and passed her exams in 2003. She is applying a lot of her knowledge in her doula services as well.
Stephanie started her own Doula practice after she certified with DONA in 2006. She spent a few years "between" Germany and the US and moved full time back to New York in 2012.
In New York she mostly works as birth support Doula but also leads childbirth classes, visits parents-to-be at home for postpartum help and offers lactation consultation and newborn care.
Besides her midwifery and doula-work she is a dedicated NY Cares volunteer (non profit-organization) through which she assists especially expecting moms in need.
Service includes:
Help with search for doctor or midwife for delivery care and hospital
Create a birth plan: what ideas and wishes do I/we have for the birth of our child? How do we make that happen?
Advice and education during pregnancy (i.e. nutrition), help to ease pregnancy discomfort
Preparing for labor with breathing and relaxation exercises
Special relaxation techniques for moms or dads with anxiety
Private childbirth classes
Referrals as needed- from specialists for your pregnancy to financial advisors for your new phase of your life
Demonstration of massage techniques and other pain relief measures
Explanations of medical terms, procedures and interventions, especially when in NY as German parents or in Germany as US parents and are not familiar with the other countries health care system.
Coaching and support during labor and birth
Help with (breast or bottle) feeding and taking care of your baby, cord care, newborn development, weight gain of your baby, information to avoid SIDS
Support on emotional and physical recovery from childbirth, support in day and night rhythm, nutricion
Running errands
Meal preparations
Fun Facts: until 2014…
1246 babies delivered as a midwife in Germany (678 baby boys and 568 baby girls, 38 water births, 7x breech babies naturally born, 21 times twins -half of them vaginally born-, 1 time triplets)
supported 145 parents-to-be during labor and birth in New York. Those babies were born in 9 different hospitals in Manhattan and Brooklyn.
I worked with about 200 "newborn" parents in their postpartum phase
I held childbirth classes for about 800 moms and dads to be
attended over 240 c-sections
"caught" 15 babies between hospital entrance and the delivery room
Can I meet you before I hire you?
I always offer a complimentary first meeting. However due to lots of travelling this is not always possible. We would meet over the phone in that case.
How much do you charge for pre- and postpartum Care?
In New York: I am offering different "home visit packages"- under "services" you can see what's included:
8-hour-package: 2-4 home visits, within 2 weeks post partum, $800
12-hour-package (most popular): 3-6 home visits within 3 weeks post partum, $1100
20-hour-package:5-10 home visits within 5 weeks post partum, $1600
Most foreign insurances- CIGNA expat or German insurance like ALLIANZ or DKV- cover my services.
How much do you charge for birth-support?
There is a flat-fee for birth support. Feel free to email me at info@thenewyorkdoula.com to get all rates.
Testimonials
"I suffered from severe anxiety during pregnancy mostly about giving birth. I knew I wanted a doula to help coach me through child birth. But I struggled to find a doula that was understanding of my fears and supportive of my birth plan (an epidural) without being judgmental. When I met Stephanie I knew right away she was the doula that I wanted to help coach me through the rest of my pregnancy and child birth. I can honestly say I couldn't have delivered my baby as calmly as I did without Stephanie's help, support and knowledge. She helped keep me focused and calm in the months leading up to birth and gave me plenty of advice and recommendations. She worked closely with my husband to make sure I was prepared when the big day finally arrived. On the day of my little boys birth, Stephanie arrived at our apartment and coached me through early labour along with my husband before taking us to hospital. She helped make everything easier for me, from the massage, calming essential oils and most importantly helping me find a comfortable position to push! Stephanie was great at relaying my fears to the doctors and nurses, explaining things step by step to my husband and I and making sure we had everything we needed. Stephanie made my birth experience a truly incredible one. I felt like I had an old friend there at my birth to help me though. Thanks to Stephanie I actually look forward to my next baby's delivery ( I would never have thought that possible) and I can't wait to have her at my side again for baby #2. I could not recommend her highly enough."Beth Kent (Mom of 1)
"Working with Stephanie was a wonderful experience. It was important to us to have a childbirth expert on our side since we wanted to avoid interventions that might not be necessary. We needed interventions in the end due to the fact that my water broke and I didn't have any contractions. But we had Stephanie as a resource to discuss options. After having an induction Stephanie joined us once contractions started. She helped me breathe and stay focused while so much was going on around me. She explained every procedure and knew in advance what was going to happen. My daughter was not small so it took a while until she was born. Stephanie kept me upbeat and positive when we were on the verge of a c-section. And after 4 hours of pushing little Valerie was born vaginally. They kept her at the NICU for a few days where Stephanie visited us a few times and then later at home. It was very reassuring to have her with us throughout the whole process. - Isabel"Gabi

Want to become
a testimonial?
You loved the event, service or product? Like to recommend it? Just send us your review.
Write review


Service Listing
missing?
If you know a great service provider that is not listed yet, let us know!
Send us a mail