2 Park Avenue
New York, 10016, New York
Telephone: (212) 685 5509
Website: www.rowlandlaw.com
Email: info@rowlandlaw.com
Contact: David J. Rowland
Languages: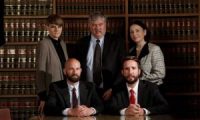 Rowland & Petroff specializes in the areas of German citizenship matters, international business transactions, real estate, wills, trusts and estates, as well as Nazi-era art recovery.
Based in New York, Rowland & Petroff has been representing individuals and corporations since 1989.
Rowland & Petroff consists of a team of dedicated US and European attorneys with exceptional backgrounds in European and American Law. Our attorneys are admitted in the United States and Germany.
Rowland & Petroff's personalized structure provides for legal services tailored to the individual needs of each client.