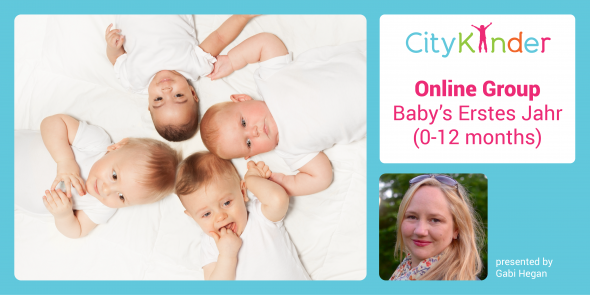 Mutter zu werden ist eine grosse Umstellung, bei der Austausch mit anderen Müttern und gegenseitige Unterstützung eine grosse Rolle spielen. Aber vor wenn man weit weg ist von der Familie und man nicht weiss, wie sich die Pandemie im Herbst entwickelt, ist es umso wichtiger eine Gruppe zu haben, in der sich alle in der gleichen Situation befinden.
Wie funktioniert die Gruppe? 
Wir treffen uns einmal pro Woche via Zoom für einen Austausch, um Themen rund ums Baby zu besprechen, gemeinsam alte und neue Lieder und Bewegungsspiele mit den Babys zu lernen und zu üben.
Gleichzeitig soll diese Gruppe auch zur emotionalen Unterstützung der frisch gebackenen Mamas dienen, indem Ihr andere deutschsprachige Mütter kennenlernen könnt und die Gelegenheit habt, Euch auszutauschen und neue Freundschaften zu schließen. Das 7. Treffen ist dann in Person im Park, im Cafe oder wo Corona es uns erlaubt.
Wir bieten eine wertfreie Umgebung, in der man jede Menge Fragen zu allen Themen des Mutter-Seins stellen und besprechen kann. Natürlich gehen wir auch auf die aktuelle Situation ein, mit der jeder beschäftigt ist.
Was du bei dieser 6-wöchigen Klasse für dich und dein Baby mitnimmst:
Tausche dich mit einer Gruppe frischgebackener Mütter, die gerade ähnliche Erfahrungen durchmachen
Feier Meilensteine deines Babys
Bekomme Zugang zu wertvollen Tipps und Ressourcen, die dir bei der Kindererziehung zu Hilfe kommen
Entdecke neue und alte deutsche Kinderlieder, Fingerspiele und andere Aktivitäten, die dein Baby stimulieren und bei der Entwicklung unterstützten
Was andere Mütter sagen: 
Private Facebook Gruppe:
Du wirst in unsere private moderierte Facebook Gruppe eingeladen, in der du das ganze Jahr über Tipps, Experten Videos, Facebook Live Talks und so weiter bekommst.
Altersgruppe: Mütter mit Babys zwischen 0-12 Monaten
Baby's Erstes Jahr wird von Gabi Hegan moderiert.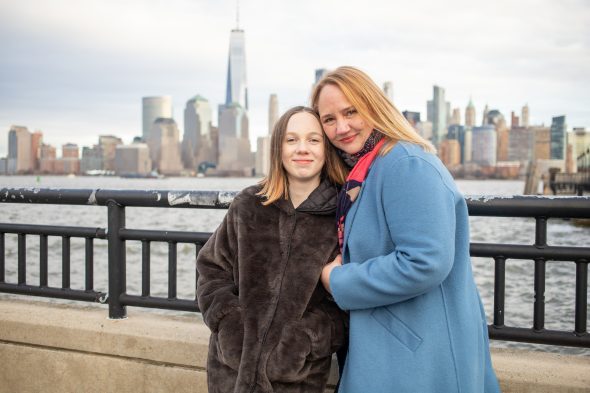 Testimonials
"Der Austausch mit den anderen Müttern bei der Babygruppe von CityKinder ist so wertvoll. Und gerade mit den vielen kulturellen Unterschieden ist es doch schön zu wissen, dass man nicht alleine ist. Gabi leitet das ganze ausgeglichen und weiss zu jedem Thema fachlichen Rat (oder kann einen weiterleiten an jemandem vom Fach). Den ersten Kurs habe ich vor 3 Jahren mit meiner Grossen gemacht. Es hat mir damals so gut gefallen, dass ich ihn auch mit der Kleinen nochmal gemacht habe."Julia Meier (Architect & Photographer, Mom of 2 girls )

Want to become
a testimonial?
You loved the event, service or product? Like to recommend it? Just send us your review.
Write review


Planning your
own event
If you have a great party or event idea for the CityKinder community, let us know!
Send us a mail