Follow our CityErleben blog to get periodic updates on the best activities with or without your kids like museums, playgrounds, festivals, free programs, day trips and weekend excursions. Get the best out of NYC tested by fellow CityKinder Moms & Dads and our contributors.
New York City Ballet für die ganze Familie
October 30th 2012, 8pm
comments: 0
Auf dem Weg zu einem ganz besonderen Event haben wir eine CityKinder Mutter mit ihrer ganzen Familie getroffen. Sie waren auf dem Weg zum Family Saturday des New York City Ballet. Auf die Frage am nächsten Tag, wie es denn gewesen wäre, leuchteten Anna's Augen und sie war so begeistert, dass wir sie gebeten haben, uns doch einen kurzen Artikel darüber zu schreiben und ihr Erlebnis mit Euch zu teilen. Vielen lieben Dank, Anna, dass du dir so viel Zeit genommen hast und uns an deiner Begeisterung so schön teilhaben hast lassen. Viel Spaß beim Lesen!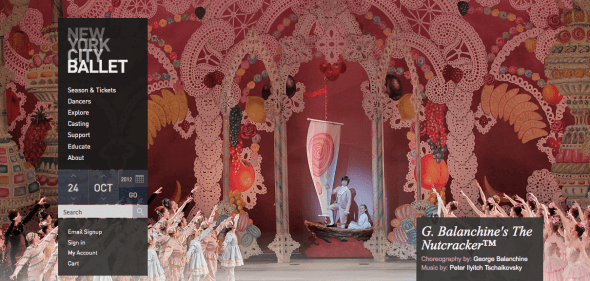 "Es war eine spontane Idee, nachdem ich selbst im Ballett war und voller Begeisterung davon erzählte, wollten meine beiden Kinder unbedigt hin. Ich habe auf der Webseite geschaut und auch die Altersbegrenzung ab 5 Jahren gesehen. Die Karten kosteten 20 Dollar pro Person, Dauer 1 Stunde. Ich dachte, wir probieren das einfach aus – und das Ganze hat allen Beteilgten viel Spass gemacht!
Das Schöne an der Vorstellung war, dass es wirklich für die ganze Familie gemacht wurde, nicht "nur" für die Kinder oder "nur" für die Erwachsene. Ein Moderator führte das Publikum durch verschiedene Stücke, die alle eine Dauer von ca- 5 – 10 min hatten. Es gab immer eine spannende Geschichte dazu, ein kleines Spiel oder ein Gespräch vor der jeweiligen Vorführung, so dass die
Kleinen keine Zeit hatten, sich zu langweilen. Die Stücke wurden von erwachsenen Tänzern des Balletts ausgeführt – es war wunderschön! Dazu spielte das Orchester (in der reduzierten Erscheinung), das direkt links auf der Bühne saß. Ein Stück wurde von den junden Tänzern der Ballettschule vorgeführt und war besonders für die Kinder sehr spannend. Zwei Tänzerinnen
waren vorher auf der Bühne und haben ein wenig von sich und ihrem Alltag in der Ballettschule erzählt.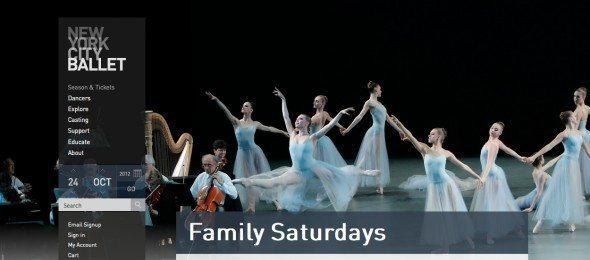 Insgesamt wurde viel gelacht, die Athmosphäre war sehr locker und es waren alle Altersstufen vertreten: von 1 bis 75+, auch ganz viele 3-4 Jährige.
Ach ja, und besonders schön fand ich ein Stück, dass von Tänzern ohne Musik ausgeführt wurde. Alle sollten ganz leise sein und überlegen, was der Choreograph sich zu bestimmten Themen ausgedacht hatte. Und es war ganz-ganz ruhig, wie verzaubert, gerade bei der Menge an den kleinen Zuschauern.
Und hier noch ein paar Informationen:
Link: Family Saturday im New York City Ballet

Autor: Anna Paucher hat zwei Kinder von knapp 3 und 5 Jahren und hat uns als Gastbloggerin diesen tollen Artikel über ihr Erlebnis beim Ballet in New York erzählt. Vielen Dank dafür!
Leave us a comment!