Got a question or need some "how-to" advice to make life in NYC smooth sailing? Review our expert blog featuring topics ranging from parenting advice, product reviews the NY school system, important laws, taxes, moving tips, and more.
Finding a Babysitting Job in NYC
May 2nd 2019, 12pm
comments: 0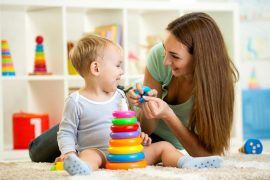 New York City is one of the largest and most densely populated cities in the world, which makes it prime real estate for both those looking to find work and those in need of care. Everywhere you go, there's a business — or family — in need of employees, and when you tack on internet advertising, opportunity abounds.
One of the best ways to make an entrance into the job market from a young age is to find a job as a babysitter. Not only does it teach responsibility, but it also provides a little extra cash to get you through the day. But despite the stereotype of babysitters just being teenagers looking for an after-school job, the world of babysitting — and those who provide those services — is much broader.
Many adults also choose babysitting as a career path, be it for their adoration of children or aspirations of using that experience to start their own daycare. And when it comes to finding babysitting jobs in New York City, Sitter.com is a great place to start, no matter your end goal. And for families in need of care, we're there to help provide a place to find your perfect fit, all within New York City.
How Does it Work?
Sitter.com is a self-serve website that's sole purpose is to provide a place for those seeking child care and those looking to offer it with a safe place to connect regarding job opportunities in their area. The site acts more like a job board in that users create a profile or job posting and interact through the website itself.
The site is designed with safety and security in mind, meaning that your personal contact information is never posted or shared with any users. You can send messages directly through a user's profile or your inbox, and place secure calls using Telesafe, a secure phone service designed specifically for Sitter.com and its affiliated sites. Telesafe allows you to call someone directly from your phone to their phone, without sharing your actual phone number with them, meaning you are protected every step of the way.
Getting started on Sitter.com is easy as all you need to do to sign up is click the "Get Started" button on the home page, fill out your information, and BAM! You're on the site. Optional subscriptions are available if you would like to unlock all the features of the website—such as unlimited communication—but it is not a requirement, especially when first signing up. Getting comfortable with how the site operates is the first step to being successful on Sitter.com.
Hopping on the NYC Job Train
Babysitting services like Sitter.com are a great way to get started in the childcare industry and also provide families with a safe place to connect with potential sitters. If you live in New York City and babysitting is your passion or you need some help with your kids, the jobs page can help you find your perfect match. And luckily for you, navigating the job directory is easy.
All available jobs or sitters are posted on the jobs page, which allows you to easily access the profiles of those in your area who are looking to hire or be hired. You can also use the filter options to narrow down or expand your job search. The search bar also allows you to enter keywords so you can find all the listings that contain a certain word. For example, if you're looking for someone who speaks German, the keyword search is a great way to find someone who might be a good fit for you.
Once you find someone you're interested in connecting with, all you have to do is send them a message. If you're not sure what to say, a suggested message will populate the field, but you're always encouraged to get creative and make their first message stand out from the crowd. All it takes once that message is sent for them to reply and you're one step closer to a match.
Conclusion
Sitter.com is the perfect online place to build your NYC babysitting business or find someone to help your family. With new job opportunities and babysitter profiles posted regularly, there's always an opportunity to find a match. Building a prominent profile and being proactive is the best way to ensure your success when using the site.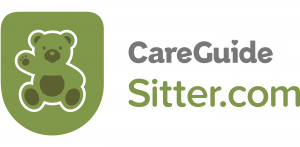 Note: This is a sponsored Post 
Leave us a comment!