Curious who else is living in NYC? We are, too! We feature moms and dads from all walks of life with interesting stories, businesses, and family constellations. See who's in town, what they love about NYC, and why they stay.
Deutsche in NY während Corona: Sebastian Münkwitz, Personal Chef
May 17th 2020, 9am
comments: 0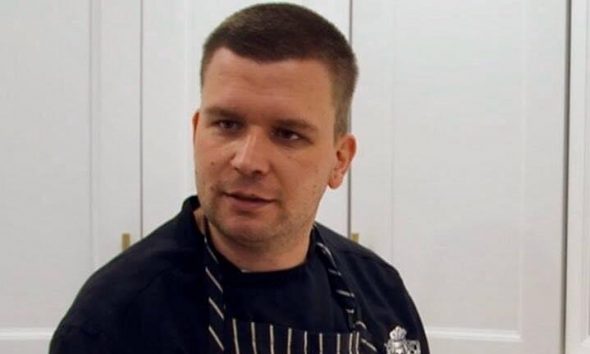 Lieber Sebastian,
Vielen Dank, dass du dir heute ein wenig für uns Zeit genommen hast. Wo befindest du dich denn gerade? 
Wir sind bei uns zu Hause in North Flushing an der Grenze zu Bayside.
Wie haben sich die Folgen von Covid 19 bisher auf dein Leben ausgewirkt?
Zunächst totaler Stillstand. Von täglich 15-16h hauptberuflicher Arbeit zu Daddy Daycare. Meine Frau arbeitet von zuhause aus als Lehrerin und ich verbringe nun viel Zeit mit der Kleinen. Meine "Private Chef Company" hat leider keine Aufträge mehr nach einem sehr guten letzen Jahr :(
Wir sind nun seit 9 Wochen zuhause ohne Kontakt zu anderen. FaceTime, WhatsApp, Zoom und Skype helfen da natürlich.
Was war die schwierigste Erfahrung für dich in den letzten Wochen? Und was war die inspirierendste und erhebendste?
Wir hatten einen Besuch in Deutschland geplannt Ende März um Oma und Familie zu besuchen. Leider hat das nicht geklappt da der President nicht ganz durchsichtige Gesetze erlassen hat.
Ein guter Freund ist in CT an COOVID 19 verstorben und hinterlässt eine 3 Jahre alte Tochter. Das is alles sehr schwer zu begreifen.
Ich denke, dass der Support meiner Freunde der neuen Geschäftsidee ist sehr inspired ist.
Was ist denn deine neue Geschäftsidee?
Es ist nicht wirklich eine neue Idee, da ich schon immer meinen Private Chef Service angeboten haben. Jetzt habe ich halt einfach noch ein wöchentliches Menu vor allem für die Wochenenden hinzugefügt. Diese Menus sind schon eher gute Deutsche Küche wie zB. Schweinshaxe, Schnitzel oder Gulasch, aber auch auf US Feiertage abgestimmt, zum Beispiel gibt es am Memorial Day Weekend BBQ pulled Pork oder Brisket. Alle Mahlzeiten werden gekühlt nach dem sie gekocht sind und kommen mit einer Anleitung zum Aufwärmen.
Ich verarbeite aber auch Produkte aus der Umgebung wie Wild Ramps (Bärlauch). Es gibt auch die Möglichkeit über mich frische Eier oder Honig direkt vom Bauernhof zu bestellen oder Würste von einem deutschen Fleischer, die ich dann mit der Bestellung ausliefere.  Alles ist limitiert auf maximal 30-35 Essen aber mit Liebe zu meinem Beruf und meiner Herkunft gekocht. z. B.biete ich Schnitzel in der Pfanne ausgebraten nicht in der Fritteuse.
In der kommenden Erdbeersaison werde ich als nächstes  Marmelade in verschiedenen Varianten kochen die dann perfect auf mein hausgemachtes Brot passt :)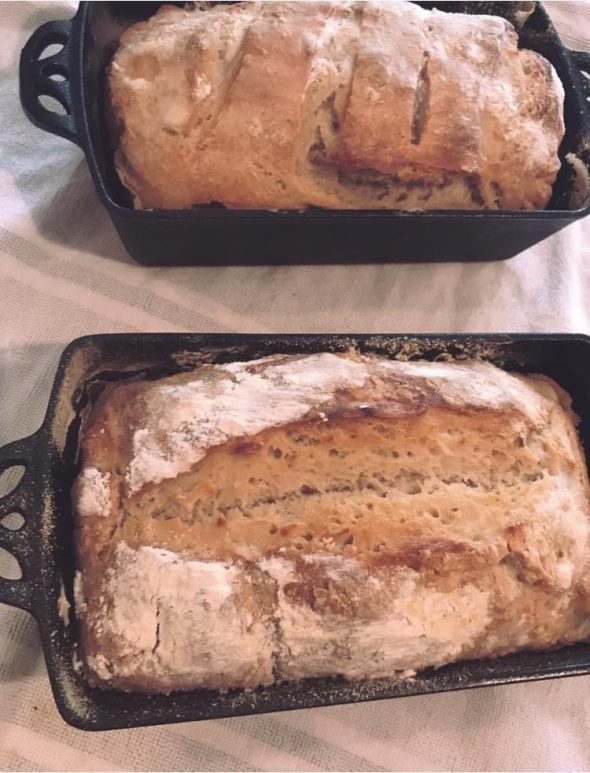 Wie erlebst du Gemeinschaft und soziale Verbundenheit in diesen Zeiten? Was sind die Lehren, die wir aus den Auswirkungen der Pandemie ziehen können? 
Leider ist alles nur über Telefon und social Media oder Videoapps möglich aber zum Glück gibt es das…
Ich denke die Abhängigkeit von China ist ein Thema. Große Industrieländer wie die USA, Deutschland etc sollten wieder mehr auf ihre eigene Wirtschaft schauen ein "Made in Germany" oder USA oder wo auch immer ist vielleicht teurer im Einkauf aber am Ende hilft man allen. Wir sollten uns auf das besinnen was wichtig ist Familie, Freunde und nicht auf unwesentliche Dinge wie es in der Konsumgesellschaft war.
Welche Ratschläge hast du für Menschen, die zu Hause festsitzen? Kannst du etwas zum Lesen, Hören oder Sehen empfehlen
Wir haben eine 2 jährige Tochter die uns auf Trab hält. Ganz klar ist, sich auf Sachen zu besinnen wie Kochen, Gartenarbeit (sofern man einen hat), Lesen und die Nachrichten hin und wieder auslassen …
Bestellen könnt ihr hier:
Sebastian Muenkwitz
Founder And Chef, Chefsebny
Ihr könnt die Menüs der Woche auch auf Social Media sehen und darüber bestellen: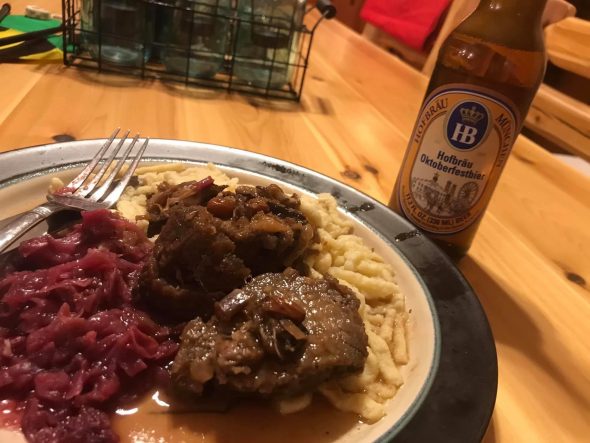 Leave us a comment!