Follow our CityErleben blog to get periodic updates on the best activities with or without your kids like museums, playgrounds, festivals, free programs, day trips and weekend excursions. Get the best out of NYC tested by fellow CityKinder Moms & Dads and our contributors.
Spielplätze im Prospect Park
July 8th 2015, 9am
comments: 0
Der Frühling weicht dem Sommer und damit kommt die Hitze. Was gibt es da für die Kinder (und manchen Erwachsenen) schöneres als eine kühle Erfrischung mit viel Wasser. Für meinen Sohn am besten verbunden mit einem Spielplatz Besuch.
Der Prospect Park hat insgesamt 7 tolle und abwechslungsreiche Spielplätze. Hier findet ihr die genauen Standorte, Öffnungszeiten etc. Bei allen gibt es im Sommer Wasserspiele. Aus diesem Grunde gehört neben Feuchttüchern, Trinkflasche, Windeln, Snacks, Sonnencreme nun auch ein großes Handtuch und komplette Wechselklamotten zu meiner Mama Standard Ausrüstung. Ich bin also nie mit der kleinsten Tasche unterwegs.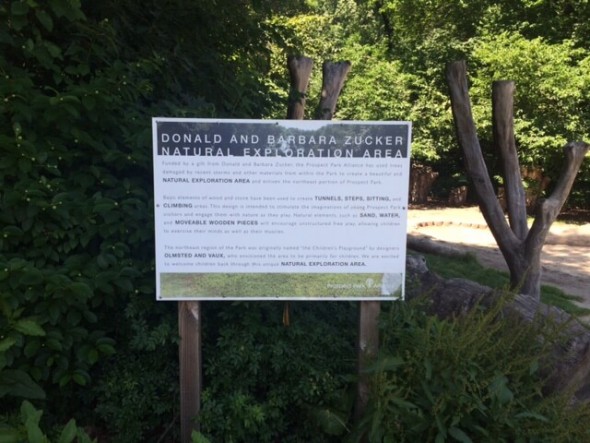 Alle 7 sind natürlich toll, aber der "Zucker Natural Exploration Area "ist unser absoluter Lieblingsspielplatz. Eingerahmt von Bäumen, deswegen auch im Sommer schön schattig, gibt es dort keine Klettergerüste, sondern Baumstämme zum toben und balancieren. Des Weiteren eine riesige Sandkiste und eine echte Wasserpumpe, mit der sich mein Sohn eine gefühlte Ewigkeit beschäftigen kann. Je mehr Wasser und je matschiger desto besser. Allerdings gibt es mit den Bäumen, dem Wasser und dem Matsch einen kleinen Nachteil: Mücken. Ich packe also in meine eh schon platzende Tasche noch ein Mückenspray. Auf das Fläschchen kommt es dann auch nicht mehr an:-)!
Zu Anfang erwähnte ich ja, dass es bei der Hitze nichts Schöneres gibt als im Wasser zu planschen. Vielleicht aber zumindest etwas gleich tolles, EIS natürlich.
Was ist denn Euere Lieblingsspielplatz im Prospect Park? Wir freuen uns über Tipps, Kommentare, und Bilder!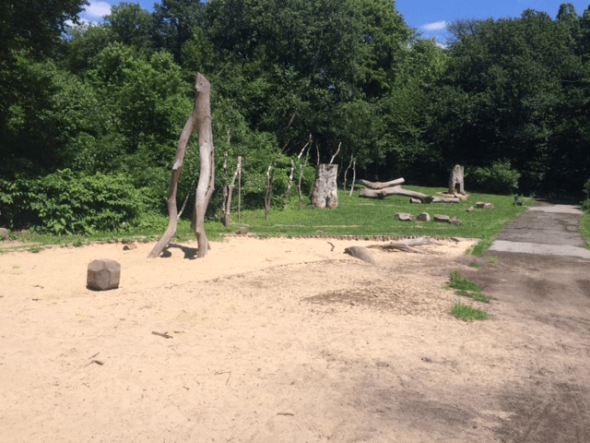 Leave us a comment!