Follow our CityErleben blog to get periodic updates on the best activities with or without your kids like museums, playgrounds, festivals, free programs, day trips and weekend excursions. Get the best out of NYC tested by fellow CityKinder Moms & Dads and our contributors.
St. Martinsumzug – Laternenläufe 2018 in NYC und Umgebung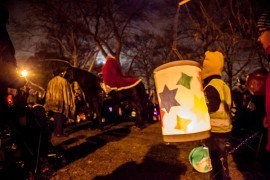 Seit ein paar Jahren hat sich diese wunderschöne Herbsttradition auch bei der Deutschen Community in New York fest verankert und bringt in letzter Zeit auch mehr und mehr Amerikaner in den kalten Park, was wir sehr schön finden.
Für alle, denen die Geschichte von St. Martin nicht mehr ganz geläufig ist, ist hier eine kleines Video von der Sendung mit der Maus, das sie – auch für Kinder gut verständlich – erzählt. Außerdem gibt es ein tolles Buch "Mein Buch von Sankt Martin", dass nicht nur zur Martinszeit gerne gelesen wird.
Natürlich finden auch in diesem Jahr wieder einige St. Martins Laternenumzügen in NYC und Umgebung statt:
CityKinder St. Martin's Lantern Walks
BROOKLYN: Samstag, 10. November, 16:45 Uhr – Prospect Park
Bereits seit einigen Jahren trifft sich die deutschsprachige Community von Brooklyn und weit darüber hinaus bei Dämmerung zu unserem Laternenlauf im wundervollen Prospect Park. Familien aus dem gesamten New Yorker Großraum kommen dazu nach Brooklyn, oft mit selbstgebastelten Laternen ausgestattet, um die Nacht damit zu erleuchten. Natürlich dürfen beim Umzug die traditionellen Lieder nicht fehlen und im Anschluss erwartet alle Teilnehmer als Höhepunkt des Events eine Darstellung der Geschichte von St. Martin, der seinen Mantel mit dem Bettler teilt.
Bitte meldet euch vorab an, damit wir eine bessere Einschätzung haben, wie viele Teilnehmer wir erwarten.
Wie immer ist unser Lantern Walk ein Fundraiser-Event, ganz im Sinne von St. Martin!
Unser Vorschlag ist eine Spende in Höhe von $10 pro Kind, aber natürlich dürft ihr auch gerne soviel geben, wie ihr möchtet!
Dieses Jahr gehen unsere Spenden an das "Shoebox Project"
Laternen, Lichter und Stäbe könnt ihr bei der Anmeldung bestellen und wird es auch bei dem Event zu kaufen geben.
Wenn ihr aber lieber selbst basteln wollt, holt euch doch Ideen und Anleitungen auf unserem Pinterest Board "Laternen selber machen"!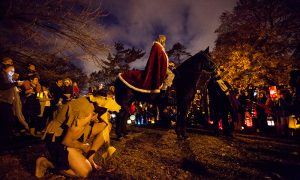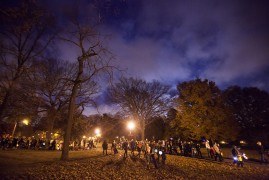 Falls ihr es nicht zu unserem Laternenumzug schafft, oder einfach nicht genug davon bekommt, gibt es noch ein paar weitere Möglichkeiten, an einem Umzug teilzunehmen:
Westchester:
German International School New York – Lower School:
Laternenfest – Donnerstag, 8. November, 17:00 Uhr
Prospect Academy of Westchester:
St. Martin Parade – Freitag, 9. November, 18:00 Uhr
Manhattan:
Laternenumzug im Heckscher Park, Huntington, NY:
Samstag, 11. November, ca. 15:00 Uhr
Long Island:
Laternenumzug im Heckscher Park, Huntington, NY:
Sonntag, 11. November, ca. 16:30 Uhr
Ihr seid herzlich eingeladen, schon ab 15:00 Uhr zum gemeinsamen spielen und quatschen auf den Spielplatz zu kommen. Kurz vor dem Laternenumzug wird es noch ein Gruppenfoto von allen Kindern geben.
Falls ihr Fragen habt, meldet euch bitte bei Carla: carlafunk@gmail.com
Merken
Merken
Merken
Merken
Merken
Merken
Merken
Merken
Merken
Merken
Leave us a comment!