Follow our CityErleben blog to get periodic updates on the best activities with or without your kids like museums, playgrounds, festivals, free programs, day trips and weekend excursions. Get the best out of NYC tested by fellow CityKinder Moms & Dads and our contributors.
Trip to Splash Down Beach-Fishkill,NY
Splish Splash – wenn die Sommer Hitze das Straßenpflaster aufheizt und die Schuhe schmelzen lässt, packt die Kinder und die Badehose ein und kommt zu Splash Down Beach in Fishkill, NY für eine erfrischende Abkühlung.
Hier gibt es fuer jede Altersgruppe einen nassen Spass. Mit leichtem, mittleren und schweren Schwierigkeitsgraden gibt es hier etwas für jeden Geschmack.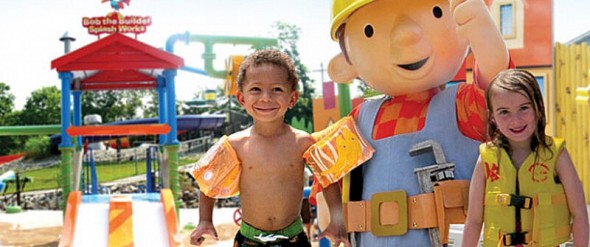 Für die Kleinsten gibt es Nicht-Schwimmer Wasser Parks, wie z.B. "Bob the Builder Splashworks" oder "Shipwreck Lagoon", die interaktiv sind.
Für die älteren Kinder und Erwachsene gibt es "Arctic Plunge Racer", " Pirates Revenge" mit Floßfahrten für einen oder mehrere Personen. Der neuste Spass ist die "Arctic Mammoth" Floßfahrt fuer die ganze Familie und wer noch mehr Geschwindingkeit möchte, kann sich die "Humanga Half Pipe" mit echtem Nervenkitzel antun.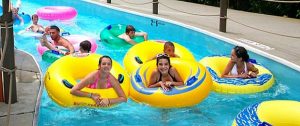 Wer es aber lieber etwas langsamer mag, kann sich träge im "Croc Creek Wavy Lazy River" per Floß dahingleiten lassen oder im "Coconut Pool" oder "Monster Wave Pool" das Schwimmen geniessen.
Einen Strand – "Rock Beach" – gibt es auch zum richtigen loungen und ausruhen. Dort gibt es mehrere Imbiss Stände mit vielen Leckereien fuer grosse & kleine hungrige Wasserratten.
Fishkill ist etwa 1 ½ Stunden nördlich von New York City gelegen. Tagestickets gibt es schon ab $30.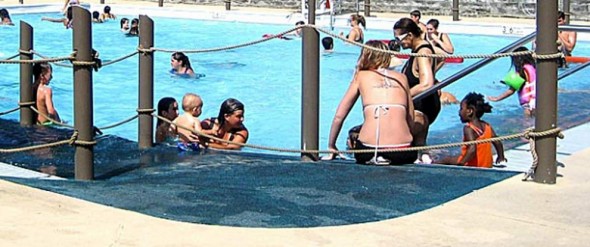 Ausführlichere Informationen gibt es hier.
Leave us a comment!