Got a question or need some "how-to" advice to make life in NYC smooth sailing? Review our expert blog featuring topics ranging from parenting advice, product reviews the NY school system, important laws, taxes, moving tips, and more.
2021 Anmeldeverfahren für das Gifted & Talented Programm in NYC
February 18th 2021, 6pm
comments: 0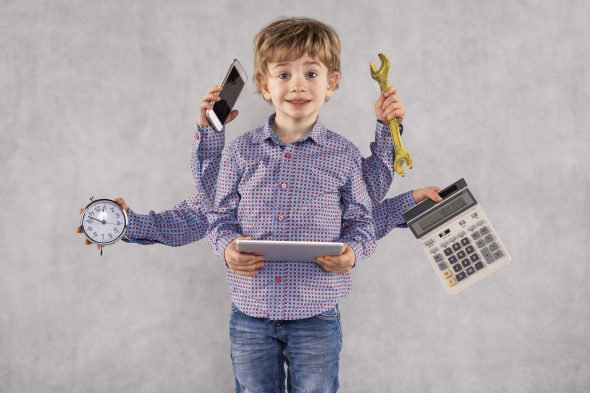 Was ist das G&T Programm? 
Das Gifted & Talented Programm fördert hochbegabte Kinder im öffentlichen Schulsystem. Die Kinder bekommen entweder ein Angebot für besondere G&T Klassen innerhalb einer regulären Grundschule oder für eine der Gifted & Talented Schulen:
The Anderson School (Upper West Side)
NEST+m (Lower East Side)
Brooklyn School of Inquiry (Brooklyn)
Q300 (Queens)
TAG Young Scholars School (Harlem)
2021 Anmeldungen
Aufgrund der Pandemie wird in diesem Jahr der Bewerbungsprozess und das Auswahlverfahren für hochbegabte Kinder (G&T) anders ablaufen als in den Vorjahren. Es wird kein G&T-Test durchgeführt, stattdessen werden Familien und Pädagogen dabei helfen, Schüler für das das G&T Programm zu identifizieren.
Wer kann sich bewerben?
Alle Familien, deren Kinder im Jahr 2016 geboren wurden und in New York City leben – einschließlich derer, die aufgrund der COVID-19-Pandemie vorübergehend umgezogen sind – können sich für das G&T Programm bewerben.
Wie funktioniert das?
Wenn Du möchtest, dass dein Kind für G&T-Programme evaluiert wird, erfährst du hier, was du in diesem Jahr tun und erwarten kannst:
1. Fülle die Interest Form aus
Ab dem 8. März kannst du ein Formular einreichen, um dein Interesse am G&T-Programmen für dein Kind zu bekunden. Es gibt zwei Möglichkeiten, dieses Formular einzureichen: online mit MySchools oder über ein Family Welcome Center.
2. Derzeitiges Programm oder DOE-Fragebogen
Für Kinder, die derzeit in Pre-K-Programmen eingeschrieben sind: Sobald du die Interest Form eingereicht hast, werden die Pädagogen der Pre-K-Schule oder des Pre-K-Programms deines Kindes einen Fragebogen ausfüllen, um festzustellen, ob dein Kind für einen G&T-Platz geeignet ist.
Für Kinder, die NICHT in Vorschulprogrammen eingeschrieben sind: Sobald Sie die Interst Form für dein Kind eingereicht hast, wird das Early Childhood Team der DOE diesen Fragebogen mit Hilfe eines kurzen (remote) Interviews mit dir ausfüllen.
3. Wann erfährst du, ob Ihr Kind in die engere Auswahl kommt?
Ab Mitte Mai werden wir alle Familien, die eine Interest Form eingereicht haben, darüber informieren, ob ihr Kind für die Aufnahme in die G&T-Programme in diesem Jahr in Betracht gezogen wird oder nicht.
4. Wie werden die G&T-Angebote gemacht werden
Alle in Frage kommenden Kinder werden dann für die Aufnahme in die G&T-Programme individuell evaluiert.
Einige dieser Bewerber (wie z.B. Geschwister von aktuellen Schülern) werden bei der Vergabe von Plätzen bevorzugt behandelt, so wie es auch in der Vergangenheit der Fall war.
Wenn es in einer Prioritätsgruppe mehr Bewerber als verfügbare Plätze gibt, werden die Angebote innerhalb dieser Gruppe nach den zufällig zugewiesenen Nummern der Bewerber vergeben, wie bei einer Lotterie.
5. Wann bekommst du Bescheid, ob dein Kind eine Platz im G&T-Programm bekommt?
Die teilnehmenden Familien erhalten ihre Ergebnisse – und möglicherweise ein G&T-Angebot – in diesen Sommer, auf jeden Fall vor Schulbeginn im Herbst 2021.
Leave us a comment!