Got a question or need some "how-to" advice to make life in NYC smooth sailing? Review our expert blog featuring topics ranging from parenting advice, product reviews the NY school system, important laws, taxes, moving tips, and more.
BASIS Independent – Curious Students. Expert Teachers. Endless Potential.
April 10th 2018, 5pm
comments: 0
It's no secret that BASIS Independent Brooklyn has captured the attention of families across New York City in the few years since it opened—it's hard to imagine when we laid the first brick in 2014 that we would be bursting at the seams as we are today. So what is it that truly makes BASIS Independent Brooklyn stand apart?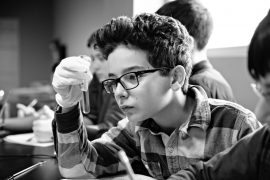 The Curriculum 
Our advanced, well-rounded curriculum lays the foundations for high-level learning in content-rich courses.
A unique blend of liberal arts and sciences, the BASIS Curriculum is built from best practices from around the globe, educating students to the highest international levels. It is designed to encourage students to take risks, help them build confidence, and equip them with the knowledge and grit to succeed throughout their entire academic journeys.
The Teachers
Ask any expert and they'll tell you that, more than any other factor in education, teachers make the most significant, lasting impact on a student's learning. Great teachers are essential to our school's success: our educators are subject experts in their chosen discipline, be it Calculus, Mandarin, musical theatre, engineering, or astrophysics. They utilize their expertise and passion for their subject to make classrooms come to life, inspiring students to love what they are learning day after day. What's more, BASIS Independent teachers are wholly invested in their students' success, providing the support and encouragement to help them excel.
The Culture
Our joyful learning culture is present in every classroom, hallway, and auditorium.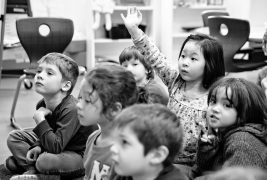 It creates a spark in the minds of all our students, one that motivates them to forge their own path of learning, become independent thinkers, and pursue their ambitions—and we ensure they are supported every step of the way.
Within just a few short years, our students, staff, and families have come together to create an unparalleled school community, one that is determined and eager to face whatever challenges come next.
Curious to learn more? Join the BASIS Independent Brooklyn interest list to receive updates on upcoming admissions events and tours.
Accepting applications for Fall 2019. Visit our website for more information.
BASIS Independent Brooklyn
556 Columbia Street
Brooklyn, NY 11231
brooklyn-admissions@basisindependent.com
(718) 643-6302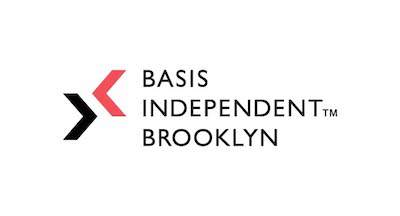 Leave us a comment!