Got a question or need some "how-to" advice to make life in NYC smooth sailing? Review our expert blog featuring topics ranging from parenting advice, product reviews the NY school system, important laws, taxes, moving tips, and more.
Having Trouble Finding German Kids' Books?
December 5th 2019, 9am
comments: 0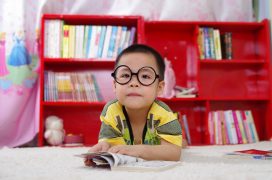 Raising our children abroad is a beautiful thing, they are exposed to two languages. Growing up with this early exposure gives them a rare advantage to speak with proficiency as a native.
As parents, we talk, sing, read in our native language as much as possible to our children. They are growing up so fast, and we all experience the same challenges:
Finding educational contents in our native language such as children's books
Selling, giving or exchanging children's books that our children don't read anymore.
Parents use all sorts of strategies to update their kids' library. Some of us ask visiting family or friends to bring a bunch of books from Germany; or we bring back such books from any trips to the home country.
We believe that parents raising a bilingual child can help their community by bringing used books of their native language to the group (for sale, donation, or exchange) so their children get that important language exposure.
suno.space is a new online platform to sell, donate and buy used children's  books.
Moving back and want to sell your books?
Add your book for free. It only takes a couple of minutes to provide a photo and details of your listing. Your listing will be online for the next two weeks.
Chat with interested buyers via our messaging service and confirm the pickup date with the buyer.
Get ready for the pickup; meet the buyer for trading your book.
Looking for a great source of pre-loved German children's book?
Browse books listings and narrow your search with various criteria (location, language, age, condition).
Chat with the seller via our messaging service and confirm the pickup date with the seller before someone else does.
Get ready for the pickup; meet the seller. Enjoy a new bedtime story with your child.
We'd love to have you onboard.
Create an account now, it's free.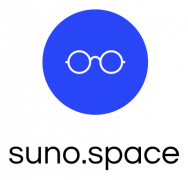 SHAMCHUPP INC.
WE ARE DEVELOPING TWO INNOVATIVE PRODUCTS TO CONNECT THE PEOPLE LIVING IN A CITY TO ALL IT OFFERS (AMENITIES, EVENTS, ACTIVITIES, COMMUNITIES).
Leave us a comment!