Got a question or need some "how-to" advice to make life in NYC smooth sailing? Review our expert blog featuring topics ranging from parenting advice, product reviews the NY school system, important laws, taxes, moving tips, and more.
Leben mit einem Au Pair | 3 Agenturen stellen sich vor
January 31st 2023, 10pm
comments: 0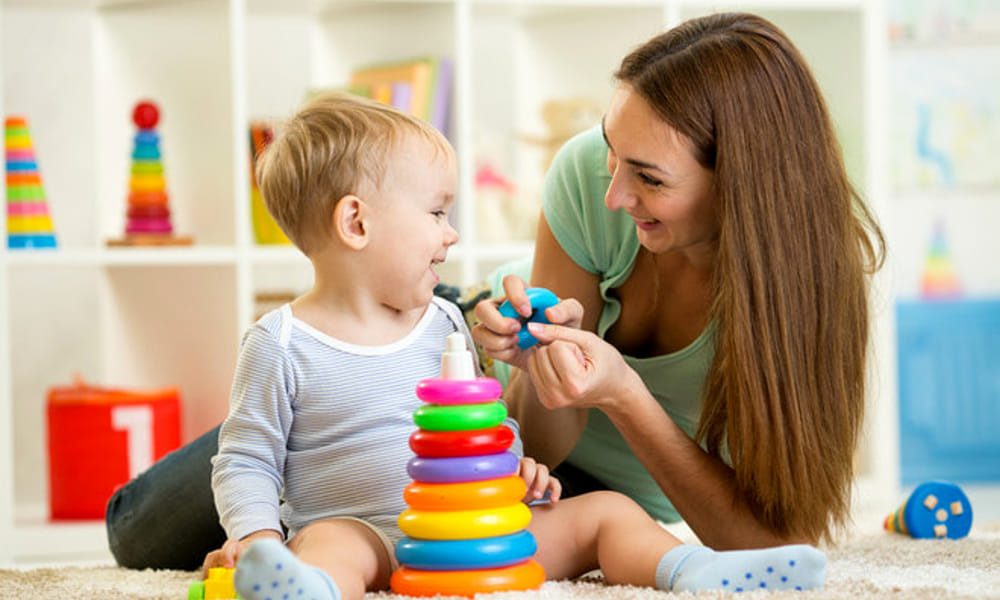 Ein Au pair bei sich aufzunehmen ist eine tolle Sache und vor allem in den US Großstädten eine der günstigsten Möglichkeiten der (Klein-)kinderbetreuung.
Hier ist nur eine kleine Liste an Vorteilen, wie:
flexibler Stundenplan (Hilfe beim morgendlichen Aufbruchschaos und Abends Babysitter)
Unterstützung bei mehrsprachiger Erziehung
kultureller Austausch
eine weitere Bezugsperson und vieles mehr…
Aber es ist natürlich nicht für jeden, eine weitere Person mit im Haushalt zu haben.Bevor du dir überlegst, ob das was für deine Familie sein könnte, sind hier ein paar Rahmenbedingungen, die du erfüllen musst um eine Host Family zu werden:
Green Card oder Citizenship
Au pair muss ein eigenes Zimmer haben
Arbeitszeiten duerfem maximal 45 Stunden pro Woche nicht überschreiten
Cultural Care Au Pair
Die Wahl der richtigen Kinderbetreuung ist keine leichte Entscheidung. Denn als Eltern wollen wir niemals Kompromisse bei Qualität, Flexibilität und Vertrauen eingehen, wenn es um die Betreuung der wichtigsten Menschen auf der Welt geht. Die Aufnahme eines Cultural Care Au Pairs bietet Tausenden von Familien im ganzen Land diese wichtigen Vorteile. Wir laden Sie ein, mehr darüber zu erfahren, wer unsere Au Pairs sind, was sie tun und warum mehr Familien als je zuvor an unserem Programm teilnehmen.
Weitere Informationen findest du hier oder mache einen Beratungstermin aus.
Kontakt: Gabi Hegan | Cultural Care Au Pair
Email: gabihegan@lcc.culturalcare.com
Apex Social Group has been providing families with skilled, live-in child care since 2008.
Apex Care Professionals haben sich für eine Laufbahn in einem Gesundheits-, Therapie- oder Bildungsbereich entschieden, z. B. Ergotherapie, Logopädie oder Physiotherapie, Kinderkrankenpflege, frühkindliche Erziehung, RBT und mehr. Familien entscheiden sich für Apex, weil das Unternehmen in den letzten 15 Jahren einen starken Kandidatenpool an Pflegefachkräften aufgebaut hat, um einen beständigen Talentpool für ihre Familien zu gewährleisten. Apex hat Partnerschaften mit Hunderten von europäischen und amerikanischen Universitäten, Berufsschulen, Krankenhäusern und anderen weltweit anerkannten Organisationen aufgebaut. Das Ergebnis ist ein Talentpool qualifizierter Kandidaten, die am Anfang ihrer beruflichen Laufbahn stehen und ihre Fähigkeiten, Ausbildung und Erfahrung in einem familiären Umfeld einsetzen möchten.
Verfügbare Kandidaten hier einsehen.
Kontakt: Ellie Hodjat
Granny Au Pair
Granny Aupair ist ein anspruchsvolles, mehrfach preisgekröntes und international bekanntes Online-Portal, das Frauen über 50 als Au-pair-Omas ins Ausland vermittelt. Unsere Initiative bietet viele Möglichkeiten, Ihren Traum vom Leben im Ausland zu verwirklichen. Immer mehr Familien entscheiden sich für ein Granny Aupair als ideale Kinderbetreuung. Unsere Grannies spielen, malen, backen oder singen mit den Kindern. Sie geben Liebe und Trost und sind für die Kinder da, wenn ihre Eltern beschäftigt sind. Im Übrigen: Granny Aupair war zum Zeitpunkt der Gründung Anfang 2010 die erste Agentur dieser Art weltweit und ist somit das Original.
Kontakt: info@granny-aupair.com
Leave us a comment!