Got a question or need some "how-to" advice to make life in NYC smooth sailing? Review our expert blog featuring topics ranging from parenting advice, product reviews the NY school system, important laws, taxes, moving tips, and more.
Where to Start Your Search for the Right School…
November 22nd 2019, 10am
comments: 0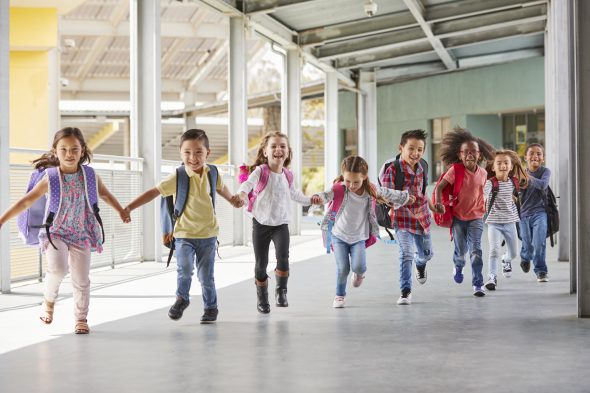 When my daughter was born I was sure we would move back to Germany by the time she turns six, as I could not imagine raising her in the New York school system. All I had heard were horror stories of extreme competition to get into the right preschool which seemed to be the only guarantee of getting to Harvard or Yale…. We only heard about the unsatisfactory conditions of public schools and the horrendous cost of private institutions, not to mention universities.
All that was over 10 years ago. By now we survived Pre-K, Kindergarten and primary school and are currently looking for middle school (which again, I heard it's tough to get into in my school district). We did a mix of private German preschools and New York public schools and everything turned out well so far. However, many things are very different than back home and I wish I would have known a few things beforehand like: Is it worth spending money on a traditional "Schulranzen"? (Spoiler alert – it is not!)
Personally, I loved going to school and in a naïve way, I wanted my daughter to have a similar experience…  However, it's almost 40 years later (OMG!)  and a continent away, so the first thing I had to let go of was the notion that her education would be anything like mine…. One of the big differences I had to wrap my head around was that in primary school classes are mixed up every year. I spent the first 4 years with the same kids (for better or worse) while young children in New York have to redefine themselves and their group of friends every year. I have my own theories how that effects some of the cultural differences between Americans and Germans, but that's a topic for another time….
There are many different aspects going into the decision of choosing the right school. Every family situation is unique and international parents have a few added layers of complexity added to their plate. These are some of the questions you should ask yourself before you start the search:
How long are we staying in the US?
How important is German or another language for us?
Do we want our child to focus on English while we are here?
How does the system work?
Can we afford private school?
What tests do kids take?
Do I need to prep my kid for the interview?
What are my options anyway?
These questions prompted many follow-up questions and a myriad of answers. If your kid is ready for school or you are planning your move to the U.S. you are probably struggling with similar questions right now.
Here are a few good places to start your research:
Department of Education of New York:
This website gives you a lot of information when it comes to public schools and their different programs. This is also the place where you would enroll your child for public school.
Great Schools
GreatSchools is the leading national nonprofit empowering parents to unlock educational opportunities for their child. GreatSchools' trusted ratings and school information help parents find the right school for their family and improve schools in their communities. The thousands of articles, tips and interactive tools help parents support their child's learning and wellbeing every day.
Parent's League
https://www.parentsleague.org/about
Founded in 1913 as a coalition of parents and independent and private schools, Parents League of New York supports families and children by providing a broad range of educational and parenting resources.
CityKinder wants to help!!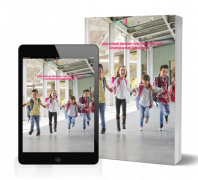 To make this process easier for you and save you hours of research, we are working on creating an easy to follow, but comprehensive online course in German which explains every aspect of the U.S. school system in 6 modules. The course will be released on February 1st, 2020.
In the meantime, we created a free download for you that gives you a first overview of the most important differences between the German and American school system you should be aware of.
Leave us a comment!