Got a question or need some "how-to" advice to make life in NYC smooth sailing? Review our expert blog featuring topics ranging from parenting advice, product reviews the NY school system, important laws, taxes, moving tips, and more.
Weihnachtsgeschenke zum Deutschlernen
December 6th 2020, 12pm
comments: 0
Weihnachten steht vor der Tür! Habt ihr schon alle Geschenke? Wir haben ein paar Tipps herausgesucht, die nicht nur wahnsinnig viel Spass machen, sondern auch noch die Mehrsprachigkeit unserer Kinder unterstützen.

Tonies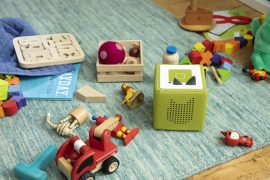 Die beliebten Tonieboxen gibt es jetzt auch in den USA zu kaufen! Die Toniebox ist sozusagen die Evolution vom Kassettenrecorder (für die 70ger und 80ger Jahrgänge) und des CD Players (für die 90ger Jahrgänge). Allerdings viel leichter zu bedienen für kleine Kinderhände. Jede Toniefigur erzählt Geschichten und singt Lieder.
Besonders toll finden wir den Kreativtonie, denn der kann von der Familien und Freunden über die Tonie App beprochen oder bespielt werden. So können Oma und Opa von weit weg auch mal ein Buch vorlesen, Lieder singen oder einfach eine Nachricht an die Enkel senden.
Wer mehr darüber erfahren will kann sich gerne unser unterhaltsames Interview mit Christopher Frehsee, President Tonies-US ansehen.
tiptoi® begeistert und motiviert zum Spielen und Lernen!
tiptoi® ist ein innovatives Lern- und Kreativsystem, mit dem Kinder die Welt spielerisch entdecken. Tippt man mit dem Stift auf ein Bild oder einen Text, erklingen passende Geräusche, Sprache oder Musik.
Das tiptoi® Sortiment umfasst Bücher, Spiele und Spielzeug mit den wichtigsten Lern- und Wissensthemen für Kinder ab 3 Jahren. Mit dem neuen tiptoi® Stift können alle tiptoi® Produkte verwendet werden. Die Aufnahmefunktion ist jedoch nur mit tiptoi® CREATE Produkten nutzbar.
Bakabu der Ohrwurm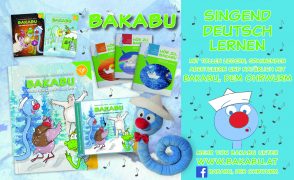 Spannende Abenteuer mit jeder Menge Musik, coole Songs zum Mitsingen, Mittanzen und (ganz nebenbei) zum Sprachelernen und tolle Hörbücher (gelesen von Christian Tramitz). Die Lieder und Geschichten sind speziell für Kinder entwickelt worden, die Deutsch als zweite Sprache lernen. Spielerisch werden hier in jeder Geschichte bestimmte Aussprache-, Wortschatz-, und Grammatikthemen vermittelt.
Ihr könnt die Produkte bestellen, inklusive dem Wurm, oder auch den SINGELAND Kanal für nur EUR 9,95 pro Jahr abonnieren.
Kinderbooks
Wie wäre es mit einem Abo von Kinderbooks?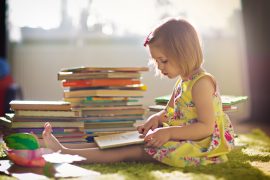 KinderBooks ist eine Versandbibliothek mit Kinderbücher für 0-10 Jährige auf Abo-Basis. Wir schicken dir auf das Alter und die Interessen deiner Kinder abgestimmt Bücher zum Ausleihen – egal ob es Bücher über Drachen, Dinosaurier oder Prinzessinnen, Pappbilder- Bilder-, Erstlesebücher, Kinderbücher oder auch
Graphic Novels
sein sollen.
Es geht ganz einfach: Online anmelden und schon bekommt ihr die ersten Bücher samt vorfrankiertem Rücksendeumschlag mit der Post. Wenn ihr die Bücher genug gelesen habt, steckt ihr sie in die Post und bekommt neue. Jeden Monat wieder!
Und falls deine Familie noch auf der Suche nach einem guten Geschenk ist: Es gibt auch Geschenkgutscheine für jeden Geldbeutel. Mehr infos unter:
www.kinderbooks.nyc
Leave us a comment!