Follow our CityErleben blog to get periodic updates on the best activities with or without your kids like museums, playgrounds, festivals, free programs, day trips and weekend excursions. Get the best out of NYC tested by fellow CityKinder Moms & Dads and our contributors.
Ahoi und volle Fahrt voraus! Bootstouren um New York
September 26th 2018, 4pm
comments: 0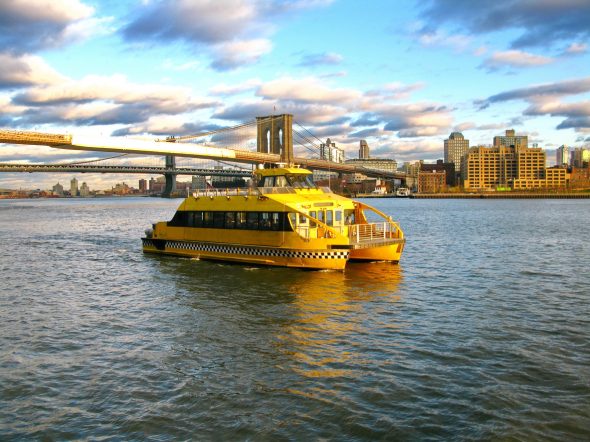 Welches Kind träumt nicht davon einmal ein Pirat zu sein, und in hohe See zu stechen? Zum Glück ist New York ja von Wasser umgeben, so dass es genug Möglichkeiten gibt die Stadt auch einmal von einer anderen Perspektive aus zu entdecken. Der "Big Apple" bietet zahlreiche Bootstouren an und wir haben für euch die spannendsten für die ganze Familie herausgesucht:
Auf der Marilyn Jean IV können Kinder (und natürlich auch Erwachsene) ihre eigenen Fische angeln. Die Ausrüstung kann an Board gekauft bzw gemietet werden und das ausgebildete Team hilft bei allen Fragen rund ums Fischen. Das Angelabenteuer beginnt in der "Sheepshead Bay" in Brooklyn und ist ein Tagesausflug. Was wird es wohl später zum Abendessen geben? Dorsch? Seebarsch? Meerbrasse?
Das richtige Segelbootabenteuer, aber ohne selbst auf dem Wasser zu sein, bekommt ihr bei "Sail the Park". Im Central Park können die ersten Segelbooterfahrungen anhand eines Modellbootes gesammelt werden. Ein Ferngesteuertes Erlebnis für Groß und Klein.
Auch die Naturliebhaber und Entdecker kommen in NYC natürlich nicht zu kurz. Von Mai bis November legt die American Princess aus Queens ab und begibt sich für 4 Std auf die Suche nach Delphinen und Wale.
Aktion und Schnelligkeit – darum geht bei der Sightseeing Tour mit "The Beast". Das Schnellboot bringt euch mehrmals täglich vom Pier 83 bis zur Statue of Liberty, allerdings nur bei gutem Wetter! Haltet eure Brillen und Kappen fest – es wird schnell!
Diese Bootstour bringt euch vom Pier 83 bis Upstate zum Bear Mountain State Park. Von September bis Oktober erwarten euch am Bear Mountain nicht nur atemberaubende Aussichten und wunderschöne Wälder, sondern auch ein wenig deutsche Oktoberfest Kultur.
Von Manhattan über Brooklyn, von Queens bis Long Island – überall gibt es Möglichkeiten sich umsonst Kayaks auszuleihen und ordentlich auf dem Hudson zu paddeln. Aufgepasst: Ihr müsst früh dran sein um noch ein Kayak zu ergattern.
Einmal ein richtiger Pirat sein auf einem riesengroßen Segelboot – das ist ein jedes Kindes Traum! Manhattan by Sail bietet mehrmals täglichen Touren auf den ältesten und größten Segelbooten New Yorks an. Ihr könnt entweder mit der "Clipper City" vom Battery Park aus zur Statue of Liberty schippern oder mit der "Shearwater" von Brookfield Place in Lower Manhattan eine 90 minütige Tour mit Blick auf die Manhattan Skyline, Statue of Liberty und Ellis Island buchen.
Leave us a comment!