Follow our CityErleben blog to get periodic updates on the best activities with or without your kids like museums, playgrounds, festivals, free programs, day trips and weekend excursions. Get the best out of NYC tested by fellow CityKinder Moms & Dads and our contributors.
Ein Ausflug ins Amish & Train Country
September 7th 2012, 7am
comments: 0
Labor Day war eine perfekte Gelegenheit endlich mal das Amish Country in Pennsylvania zu entdecken.
Die Anfahrt von Manhattan ist ca. 2.5 – 3 Stunden, daher empfehlen wir vor allem mit kleineren Kindern ein langes Wochenende zu planen. Es gibt hier auch eine Menge zu tun – es lohnt sich also.
Lancaster ist der größte und bekannteste Ort der Region, den wir diesmal aber gar nicht besucht haben. Wir haben und stattdessen im Carriage House Motor Inn in Strasburg, PA, eingemietet, einem einfachen aber sauberen Motel. Luxus Hotels sind hier eher schwer zu finden…
Am ersten Tag fuhren wir direkt zur Cherry Crest Adventure Farm, die alleine schon die Fahrt wert war. Neben einem toll angelegten "Corn Maze" (Irrgarten), der jedes Jahr das Thema und Layout wechselt, gibt es über 50 Aktivitäten für die ganze Familie. Ein paar Highlights waren der Streichel- und Fütterzoo, riesige Hüpfkissen, Rutschen, Traktor und Kettcarfahrten, der Candy Store, und ein toller Spielplatz.
Nach unserem Trip zu Six Flags fand ich es sehr schön zu sehen, wie Kinder auch mit ganz einfachen Dingen einen ganzen Tag lang Spaß haben können.
Der 2. Tag stand unter dem Motto "Choo Choo". Neben der historischen Strasburg Railroad mit der man ca. 45 minütige Rundfahrten machen kann gibt es noch das Pennsylvania Railroad Museum, das Toy Train Museum und eine der größten Miniaturzuganlagen der USA mit über 150 Animationen. Ein wahres Paradies für all Zugliebhaber und Kinder allen Alters (okay, vielleicht weniger für 14jährige Mädchen ;-).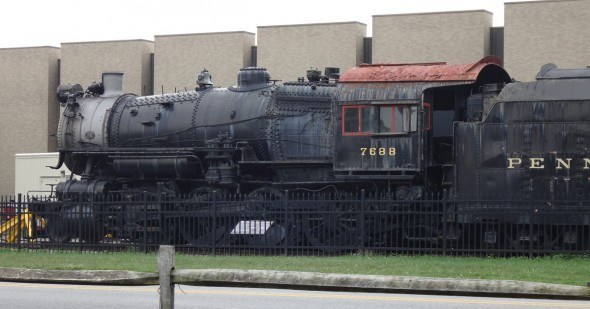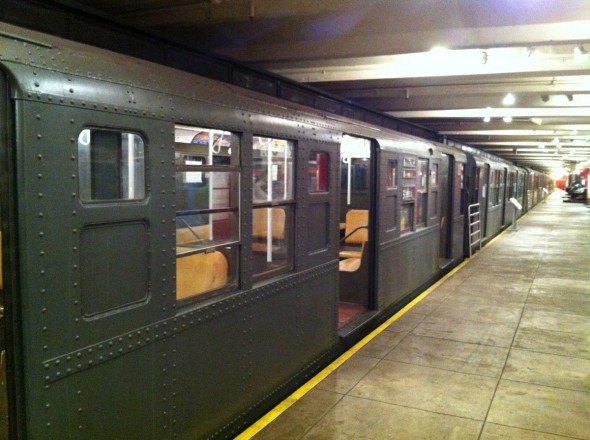 Wir waren zwar nicht im Toy Train Museum, aber das kann man sich wohl sparen, denn das Railroad Museum hat auch eine riesengroße Kinderzone mit vielen verschiedenen Eisenbahnanlagen zum Spielen oder Ansehen.
Die Restaurantszene ist etwas dünn, aber es gibt ein paar Optionen:
Red Caboose Restaurant – man isst in einem ehemaligen Speisewagen. Burgers, Sandwiches, usw. und lokale Küche (Schweinebraten, Turkey, Katoffelbrei und natürlich alles mit "gravy")
Etwas weiter in Gap (8 Meilen) ist das Gap Family Diner mit einer ausgiebigen regulären Frühstückskarte. Lokale Spezialität ist hier "Scrapple" (Schweine"Abfall" mit Maismehl, dann frittiert) und "Creamed Chipped Beef" (dicke weiße Sauce a la Béchamel mit getrockneten Rindfleisch schnipseln).
Ansonsten gibt es tagsüber natürlich ein paar Sandwich Shops aber angenehmerweise keine Fast Food Ketten.
An Tag 3 ging es dann endlich zu den Amish, die uns schon öfter in ihren Kutschen (Buggies) begegnet sind. Die Amish People leben in vielerlei Hinsicht noch wie im 18. und 19. Jahrundert und nehmen nur wenige der Annehmlichkeiten des 20. und 21. Jahrhunderts in Anspruch (e.g. keine Elektrizität von außen, aber dafür ist Solarenergie okay….).
Charakteristisch sind die "Buggies", meist schwarze Einspänner mit Pferd. Es gibt mehrere Businesses, wie z.B. Aaron & Jessica's Buggyrides wo man entweder eine Farm oder ein Amish Village besuchen kann. Wir waren etwas enttäuscht, dass wir statt auf einen Einspänner auf eine große Kutsche mit 2 Pferden geladen wurden, aber ist natürlich viel ökonimischer. Für Stadtkinder ist natürlich jeder Farmbesuch ein Highlight. Meine Tochter flippt jedesmal fast aus, wenn sie eine Kuh auf der Weide sieht und wenn es dann noch Kälber sind, ist es natürlich ganz aus….
Wenn man länger Zeit hat gibt es in der Gegend noch einige Aktivitäten, die auf unserer Liste für's nächste Mal stehen:
Town of Lancaster
Dutch Wonderland (Freizeitpark)
Hershey Park & Factory
Harrisburg (für Civil War Fans)
Einige historische Gebäude und Estates
Autor: Gabi H (die gerne gleich wieder wegfahren würde…)
Leave us a comment!