Follow our CityErleben blog to get periodic updates on the best activities with or without your kids like museums, playgrounds, festivals, free programs, day trips and weekend excursions. Get the best out of NYC tested by fellow CityKinder Moms & Dads and our contributors.
Ein Besuch im Queens Zoo
Da wir Mitglieder der Wildlife Conservation Society sind und daher Zugang zu allen 5 Zoos in New York haben, wollten wir uns mal den Queens Zoo ansehen.
Der Zoo ist relativ klein, aber Ideal für kleinere Kinder. Besonders hat uns das Vogelhaus gefallen (Aviary), ein Halbdom aus Stahl und Gitter, in dem die Vögel frei herumfliegen können.
Ein weiteres Highlight waren für uns die Seelöwen und das Papageiengehege. Eine Runde durch den Hauptzoo dauert ca. 30 min  bis 1 Stunde.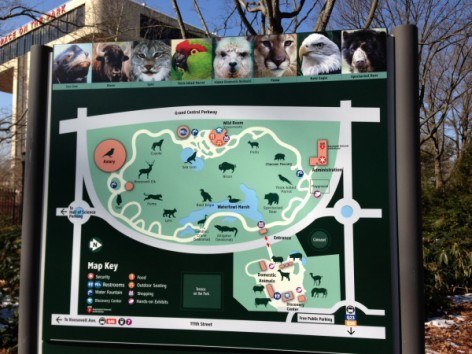 Es gibt noch einen relativ großen Streichel- und Fütterzoo außerhalb des Hauptzoos mit allen möglichen Farm- und Haustieren. Die Ziegen und Schafe freuen sich über Futter aus dem Automaten ($0.25 für eine Hand voll) und man kann verschiedene Kühe- und Pferderassen ansehen, außerdem gibt es dort den flämischen Riesenhasen.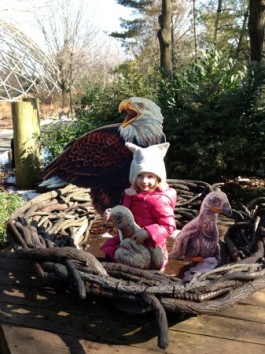 Im Sommer gibt es auch einen Spielplatz und ein Karussell.
Ich würde empfehlen, selbst Snacks oder Lunch mitzunehmen, denn außer Essen aus dem Automaten gibt es zumindest im Winter nicht viel.
Auch die umliegendende Nachbarschaft hat nicht  so viele Möglichkeiten, außer man möchte sich auf ein kulinarisches Abenteuer einlassen und beherrscht etwas Spanisch :-).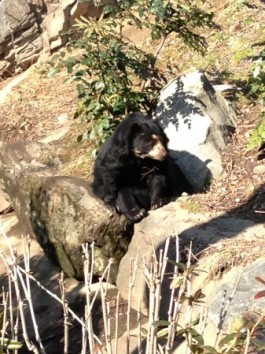 Der Zoo liegt im Flushing Meadow Park, in dem man spazieren gehen und die Reste der Weltaustellung von 1964 begutachten kann.
Man kann den Zoo auch gut mit einem Besuch der New York Hall of Science verbinden, einem sehr interaktiven und kinderfreundlichen Museum.
Öffnungszeiten:
4. November bis 5. April: täglich 10-16:30h
30. Maerz bis 3. November: Mo-Fr 10-17h, Wochenende und Feiertage bis 17:30h
Tickets: 
Erwachsene (13+) 9.95$
Kinder (3-12) 6.95$
Wegbeschreibung
53-51 111th Street in Flushing Meadows Corona Park, Queens, New York.
Mit der U-Bahn:
7 train bis 111th Street. Nach Süden gehen zum Park.
Über den Parkplatz der Hall of Science laufen und rechts halten.
Website
www.queenszoo.com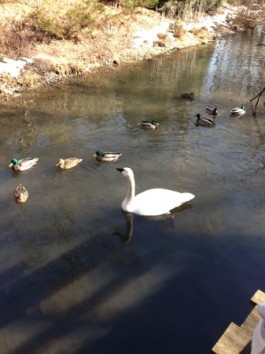 Leave us a comment!