Follow our CityErleben blog to get periodic updates on the best activities with or without your kids like museums, playgrounds, festivals, free programs, day trips and weekend excursions. Get the best out of NYC tested by fellow CityKinder Moms & Dads and our contributors.
"Wild West City" – Wild-West-Erlebnis direkt in New Jersey
April 25th 2019, 1pm
comments: 0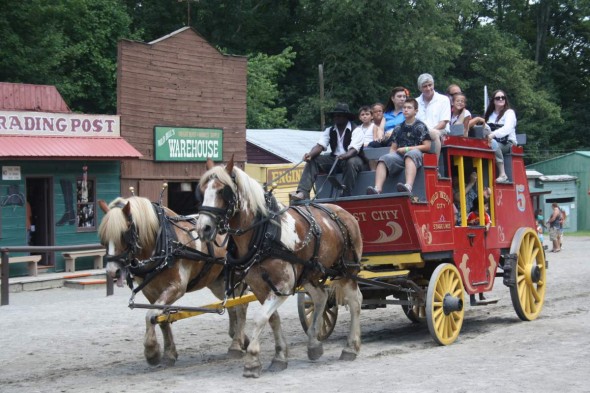 Wild West City ist ein Themenpark, der den Wilden Westen nach New Jersey bringt. Zwar liegt Wild West City in Sussex County, aber ganz im Süd-Westen und ist somit fuer einen kleinen oder grossen Tagesaussflug perfekt geeignet.
Insbesondere für Familien mit (kleinen) Kindern bietet der Park eine Menge – angefangen von 22 verschiedenen live Action Shows, die über den Tag verteilt sind (u.a. ein nachgestellter Gun-Fight oder eine Lasso-Show) über eine Gold-Wasch-Station, bei der man tatsächlich "Gold-Nuggets" findet, bis hin zu einer nachgebauten Stadt im Wilden Westen, die ab und zu als Drehlocation fuer Western-Filme genutzt wird, ist alles dabei. Es gibt sogar eine Minigolfanlage, die allerdings 3.50$ extra kostet.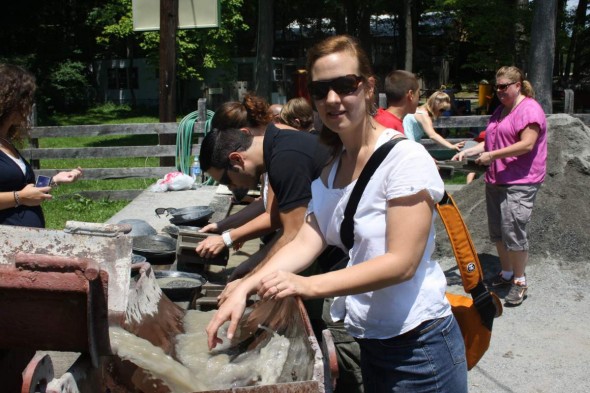 Hier sind ein paar nützliche Informationen:
Website: www.wildwestcity.com
Wegbeschreibung (leider braucht man in jedem Fall ein Auto; Parken ist jedoch kostenlos):
Take Interstate 80 to Exit 25 (Stanhope – Newton)
Stay in left lane
Follow signs to Route 206 North
At third traffic light, turn right onto Lackawanna Drive (CR 607)
Wild West City is located approximately 1/4 mile on the right
Eintrittspreise:
22$ pro Erwachsener, 18$ pro Kind (2-11 Jahre)
Öffnungszeiten: 10:30-18 Uhr
5. Mai – 15. Juni nur am Wochenende
16. Juni – 3. September täglich
4. September – 8. Oktober nur am Wochenende
Tip:
Das Deutsche Restaurant Black Forest Inn liegt übrigens ganz in der Naehe – und ein Stop auf dem Rückweg für leckere Reibekuchen, Sauerbraten oder Schweinshaxe lohnt sich in jedem Fall!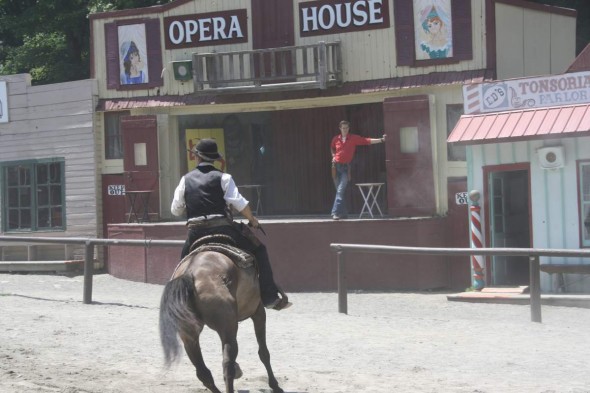 Merken
Leave us a comment!