Follow our CityErleben blog to get periodic updates on the best activities with or without your kids like museums, playgrounds, festivals, free programs, day trips and weekend excursions. Get the best out of NYC tested by fellow CityKinder Moms & Dads and our contributors.
Sandy Hook – ein kleines Strand-Paradies unweit von Manhattan
August 1st 2012, 9am
comments: 0
Einige Freunde und Bekannte haben mir immer wieder davon erzählt, dass man von Manhattan aus ganz einfach an Strände kommt. Dieses Wochenende haben wir unseren ersten Trip dazu gewagt – nach drei Monaten in New York. Und die Leute haben recht – es ist wirklich sehr einfach und ein toller Tagesausflug.
Von einer anstregenden Woche wirklich urlaubsreif, haben wir für diesen Sonntag beschlossen, einen Ausflug zu machen, der uns schon mal auf den irgendwann stattfindenden Urlaub vorbereiten sollte.
Sandy Hook eignet sich dazu wirklich ganz hervorragend. An der 35th Street East sind wir am Pier auf ein großes Fährboot gestiegen und haben uns eine wunderbare Stunde lang an Manhattan, der Liberty vorbei über das Wasser schippern lassen. Naja, schippern kann man eigentlich nicht sagen, denn der gute Katemeran war wirklich ordentlich schnell. Die Kinder hatten einen rießen Spaß daran, hinten das Wasser rausspritzen zu sehen und wir haben es uns in den Sesseln gemütlich gemacht oder sind mit den Kindern rumgelaufen. In Sandy Hook  angekommen durften wir dann endlich mal in einem amerikanischen Schulbus fahren – und ich gestehe: das war nicht nur für die Kinder ein Highlight, in den schönen, alten, gelben Dingern rumzutuckern. Von den vielen Stränden, die zur Auswahl standen haben wir uns für Seagulls Nest entschieden, weil wir unseren Vorräten nicht so ganz getraut haben und es dort im Gegensatz zu den anderen Stränden Fast Food zu kaufen gibt. Das Essen dort hätte uns zwar dann sowieso nicht zugesagt, aber wir waren froh, einen Notfallplan zu haben.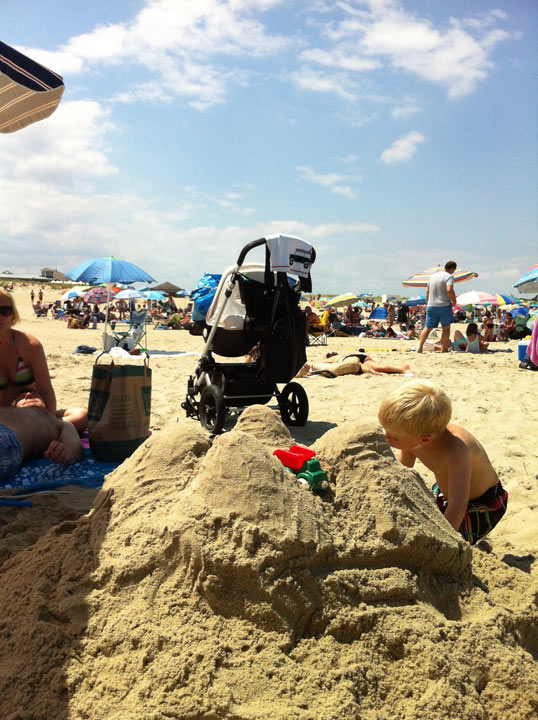 Der Strand selbst hat mich dann anfangs ein bisschen an den in Rimini früher erinnert: die Leute lagen schon sehr nah aufeinander, aber es stand uns selber frei, wie weit nach links oder rechts wir noch gehen wollten, um etwas einsamer zu sein. Wir haben uns in diesem Fall für mittendrin und voll dabei entschieden – und es nicht bereut.
Das Wasser war wunderbar, mit schönen hohen Wellen und nicht ganz so kalt, wie ich es von den Hamptons her kannte. Für die Kinder hatte sich vor dem Strand netterweise eine Sandbank aufgetan, die bei Ebbe dann einen tollen Pool hinterlies, in dem die Kinder sicher und voll Spaß spielen konnten. Mit der Skyline Manhattans am Horizont haben wir also Sandburgen gebaut, im Wasser geplanscht, das Picknick gefutter – ganz so, wie es sich für einen wunderschönen Tag am Strand gehört. Und das tollste: die Kinder haben sich auf den Rückweg gefreut: Schulbus, Fähre und gelbes Taxi!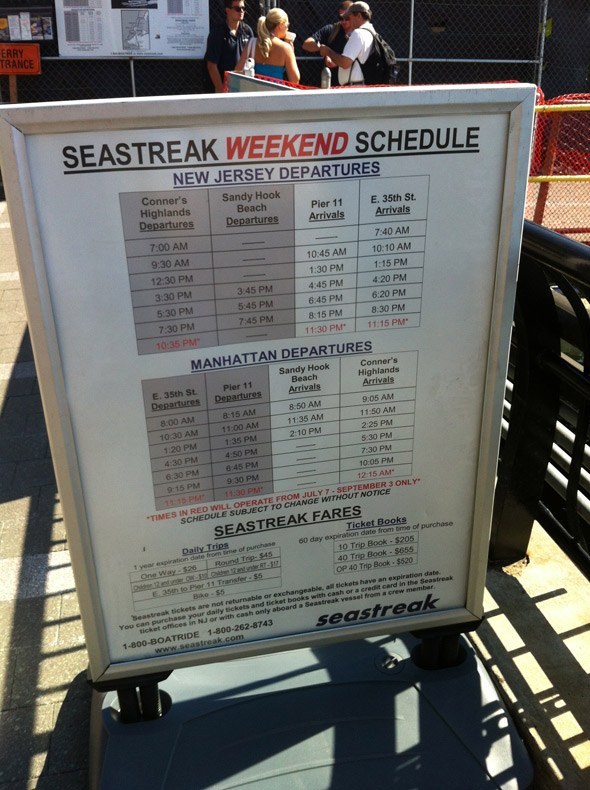 Website Sandy Hook
Auf der Karte: Map it
Wegbeschreibung: Es fährt eine Fähre von zwei Piers in Manhattan ab: vom Pier 11 (Nähe Wall Street) und vom Pier an der 35th Street East; die Fähre kostet (Stand Juli 2012) 45 $ pro Person, Kinder zahlen erst ab 5 Jahren; Am Strand angekommen, sollte man versuchen, ganz am Anfang gleich rauszukommen, denn am Strand stehen dann Schulbusse, die dich auf der Insel an den Strand bringen, an den du willst – wohin die Busse fahren ist deutlich sichtbar hinten angebracht. Die Rückreise erfolgt dann genauso wie auf dem Hinweg.
Kosten: die Fähre kostet 45$ pro Person, und Picknick muss man sich mitbringen

Tips:

Die Karte von der Fahrt nicht verlieren, denn die braucht man auf dem Rückweg wieder.
Bei diesem Ausflug muss man sein Essen unbedingt selber mitbringen, denn auf der Insel gibt es nur sehr wenig Möglichkeiten, Essen zu kaufen.
Beim Hinweg macht es Sinn, recht früh auszusteigen, damit man auch einen Platz im Bus gleich findet.
Beim Rückweg bitte miteinplanen, dass man recht früh an der Bushaltestelle sein sollte, damit man auch in den ersten Bus reinkommt. Zwar kommen dann immer noch weitere Busse, aber dann steht man sehr viel länger an der Fähre und findet vielleicht gerade mit Kinderwagen keinen guten Platz mehr auf der Fähre.
Man kann auf der Insel Fahrräder ausleihen
Mehr Infos zum Thema Fahrrad-Ausleihen hier.
Autorin: Ann Lang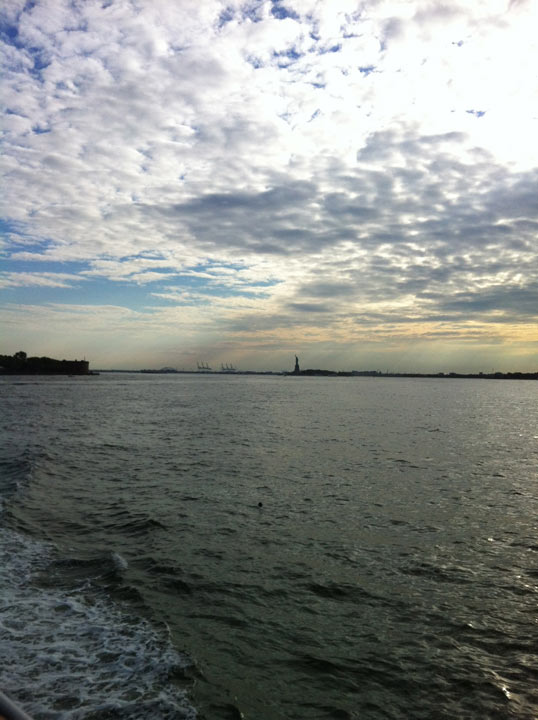 Leave us a comment!