Got a question or need some "how-to" advice to make life in NYC smooth sailing? Review our expert blog featuring topics ranging from parenting advice, product reviews the NY school system, important laws, taxes, moving tips, and more.
Choosing the Right Instrument for Your Child & Why It Should Be Up to Them
November 3rd 2020, 12pm
comments: 0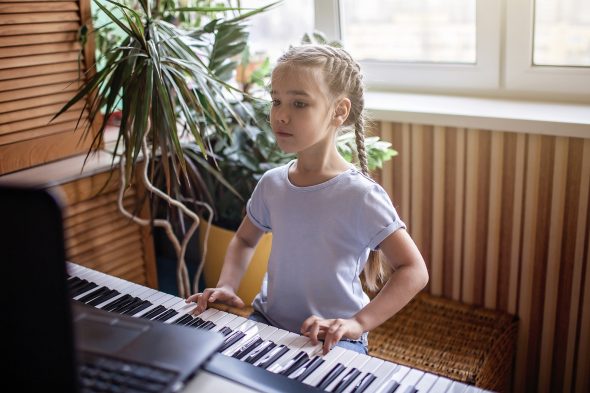 As your child begins to venture down the path of music, they may be unsure of what instrument fits them best. Piano and guitar are great starting points for beginner musicians who wish to get their feet wet, but as you can imagine, leaving the final decision up to your child is the best route if you wish to see them succeed as a musician. As a parent, you would do well to help your child choose their first instrument by following these steps.
Identify Their Passions
Unless they are absolutely set on an instrument, you may have to ask your child a few questions to help them find their musical calling. Going over all their options without overwhelming them will help guide them in the right direction, benefitting your child in the long term. By asking about their goals, what kind of music they enjoy listening to and what kind of music they wish to play, you may get them to share what instruments they're most excited by. This will help you narrow down the options for choosing an instrument. Help them explore what fascinates and inspires them most by actively listening and providing options. If they don't have much to say on the subject and are new to music, help them discover new music to find inspiration.
Exploring Instruments
After you get an idea of what your child is looking to do with music, the next phase is the research phase. Finding an instrument requires research both online and in-store. For example, before you head to the music shop to purchase a guitar, set aside time to review options online. This will make for a better in-store experience and result in a final purchase you won't later regret. Next, by experimenting with the instruments at the music shop, you will have a better idea of what truly works for your child as opposed to what sounds good in theory. When buying an instrument for youth, factors such as their height and size or if they're right or left-handed will be especially important to consider when selecting an instrument. It's comparable to taking your child shoe shopping – it's more effective if they're present and can determine which pair fit best. You want to leave with the best instrument for your child and within your budget so have fun and take time exploring your child's options.
The Final Decision Is Theirs
Ultimately, it's important for your child to make the final decision as they will know what feels and suits them best. Be realistic but supportive by letting them know you want to find an instrument they are happy with and will stick with. By letting them know you're here to help and by leaving the final decision up to them, you're also giving them the responsibility to make the right choice. Help them narrow down their selections to a few options and determine which are within reason and most realistic. After you have spent some time getting to know your child's passions and the instruments themselves, you are ready to purchase the best instrument for your child. Have fun and get ready!
Leave us a comment!