Got a question or need some "how-to" advice to make life in NYC smooth sailing? Review our expert blog featuring topics ranging from parenting advice, product reviews the NY school system, important laws, taxes, moving tips, and more.
Top 5 Bookstores For Kids
March 5th 2015, 5pm
comments: 0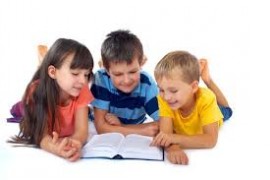 CityKinder found the 5 most kids friendly bookstores in New York for you! It's amazing how much effort book stores are putting into our future generation. Here is a list of our top 5 with detailed descriptions!
1. BOOKS OF WONDER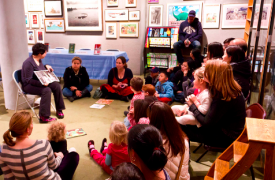 18 West 18th Street
Flatiron, Manhattan
(212) 989-3270
WEBSITE
Books of Wonder is located in Flatiron and has an incredible selection of children's books. The store is very inviting with cushioned seats and pillows everywhere. Books of Wonder has tons of FREE events every month and traditional storytime on Saturdays at 11AM and Sundays at 11.30AM.
2. BOOK CULTURE
2915 Broadway at 114th Street
Morningside, Manhattan
(646) 403-3000
WEBSITE
Book Culture has a nice children's room on the lower level with kid-size tables and chairs. They offer a FREE storytime on Saturdays at 3.30PM. What's really awesome about Book Culture is that they have a nice selection of GERMAN kids books! (Who knows maybe soon there'll be a GERMAN storytime for our CityKinder ;)
3. BANK STREET BOOKSTORE

2780 Broadway at West 107th Street
Morningside, Manhattan
(212) 678-1654
WEBSITE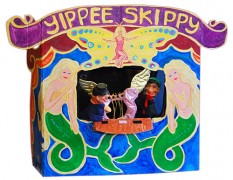 Bank Street Bookstore recently reopened on 107th Street with a wide kids program! Daily story hour for toddlers and a Puppet Show every Saturday and Sunday at 1PM. This bookstore also has a section on parenting, homeschooling and other children related topics. Unfortunately their German section is still very small, but hopefully it will be expended soon!
4. POWER HOUSE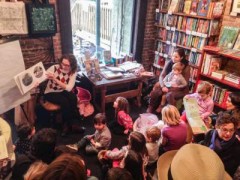 1111 8th Avenue between 11th and 12th Street
Park Slope, Brooklyn
(718) 801-8375
WEBSITE
PowerHouse has a weekly activity storytime on Sundays at 11:30AM. During most storytimes the authors will present their children's books which turns it into a very diverse and fun experience for children. PowerHouse also hosts a monthly book club for teens!
5. GREENLIGHT BOOKSTORE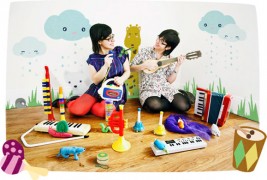 686 Fulton Street South Portland Avenue
Fort Green, Brooklyn
(718) 246-0200
WEBSITE
Greenlight Bookstore in Fort Green has amazing kids events and a great variety of kids musicians and performers like Miss Nina, Acoladitos, Peira & Friends, The Good Ms. Padgett and storytimes for all ages!
Babies and toddlers storytime is on Sunday at 11AM!
3 – 8 years storytime is on Saturdays at 11AM!
Young Readers Book Group for children age 8-14 is hosted on every 4th Tuesday of each month at 6:30PM.
(Parents can drop off their kids and Pizza is being served! Yum!)
Leave us a comment!