Follow our CityErleben blog to get periodic updates on the best activities with or without your kids like museums, playgrounds, festivals, free programs, day trips and weekend excursions. Get the best out of NYC tested by fellow CityKinder Moms & Dads and our contributors.
American Girl Place – Eine einzigartige Erfahrung
February 12th 2015, 8am
comments: 0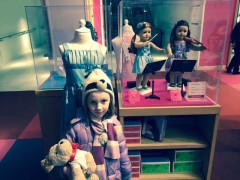 Meine Tochter ist gerade 6 Jahre alt geworden und hat sich sehnlichst eine American Girl Puppe gewünscht. Seit sie diese bei einem Besuch von Freunden in Boston entdeckt hatte, war sie Feuer und Flamme.
Was ist schon so besonders an einer Puppe fragt ihr? Berechtigt – aber American Girl Dolls sind nicht nur einfach Puppen, sondern eine rundum Erfahrung. Ein Traum fuer kleine Mädchen und ein Albtraum fuer Mama's oder Papa's Geldbeutel….
American Girl Place is auf 3 Stockwerken zu Hause. Im Erdgeschoss muss sich die  zukünftige Puppenmutter zwischen 80 verschiedenen Puppen in allen Hauttönen und Haarfarben entscheiden (das kann schon so 2-3 Minuten dauern….). Dann geht es darum, die Puppe auszustatten bis hin zur Brille und Zahnspange – die haben doch tatsächlich die grässliche Aussenspange, die ich in den 80 Jahren tragen musste!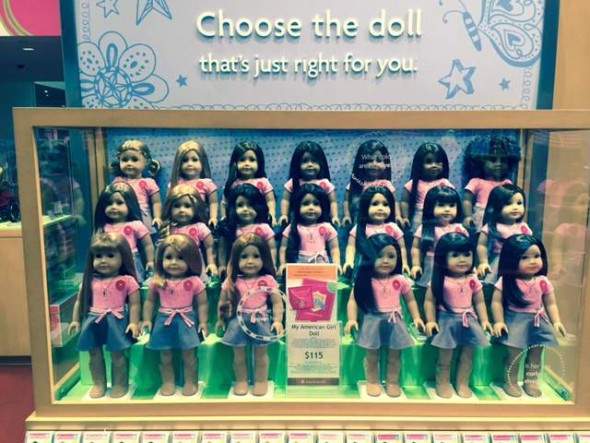 Wenn man dann seine Outfits beisammen hat (vielleicht noch ein Haustier dazu?) kann man einen Stock höher fahren und die Puppe geht dann zum Frisör oder laesst sich noch schnell ein "customized" T-Shirt machen. Es gibt dann natürlich noch alle möglichen "Must-haves" wie ein VW Käfer Cabriolet ($350).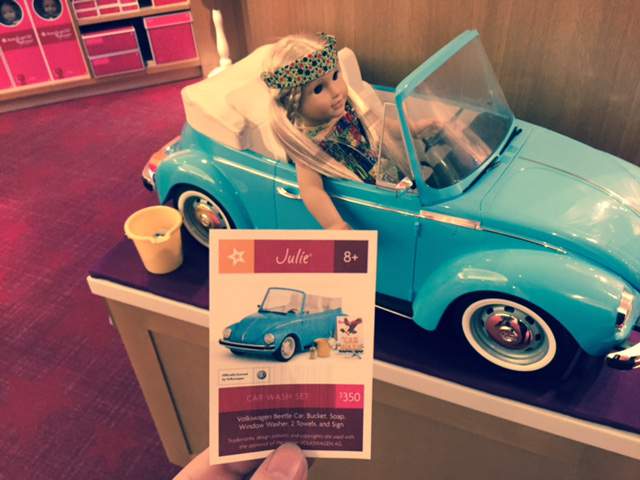 Ganz oben gibt es dann die Babyabteilung (as in baby dolls instead of "Girls") und ein Restaurant. Wir waren noch nicht drin, aber ich habe gehört, dass es einen extra Stuhl, Teller und natürlich Essen fuer die Puppe gibt… Special Event with Mother-Daughter Dinner oder Father-Daughter Brunch stehen auch auf dem Programm.
Wer nicht ganz so gut "nein" sagen kann zu großen Kinderaugen, sollte das Kind lieber online die Puppen aussuchen lassen. Früher gab es die Puppen nur in den Läden zu kaufen, inzwischen kann man sie aber auch ganz bequem von zu Hause bestellen. 
Leave us a comment!