Follow our CityErleben blog to get periodic updates on the best activities with or without your kids like museums, playgrounds, festivals, free programs, day trips and weekend excursions. Get the best out of NYC tested by fellow CityKinder Moms & Dads and our contributors.
Children's Museum in Brooklyn
January 18th 2013, 10pm
comments: 0
Kennt ihr das auch? Weihnachten ist vorbei, die Großeltern sind wieder nach Deutschland geflogen und es ist so kalt auf den Spielplätzen. Das Januarloch! Da braucht man ein paar Ideen was man indoors mit den Kindern machen kann.
Wir waren neulich im Kindermuseum in Brooklyn und können es sehr empfehlen! Zwar ist es für alle, die in Manhattan wohnen, etwas weiter zu fahren, aber es lohnt sich. Ich finde es nämlich noch ein bisschen schöner als das Kindermuseum in Manhattan (das wir in einem anderen Artikel schon einmal vorgestellt haben).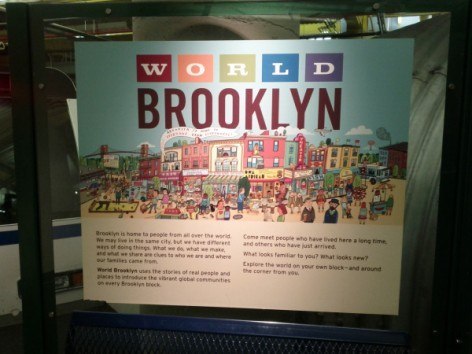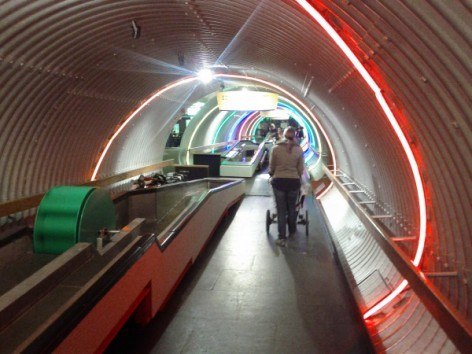 Bereits 1899 wurde dieses Museum als erstes Museum speziell für Kinder gegründet. In dem unterirdischen Museum schauen sich Kinder nichts an, sondern nehmen aktiv teil. So dürfen sie ausgestopfte Tiere anfassen und Kleider verschiedener Kulturen anprobieren. Sie backen (Stoff-)Pizza in einer "echten" Küche und erleben anhand von Situationsdarstellungen die Erde und deren Kulturen.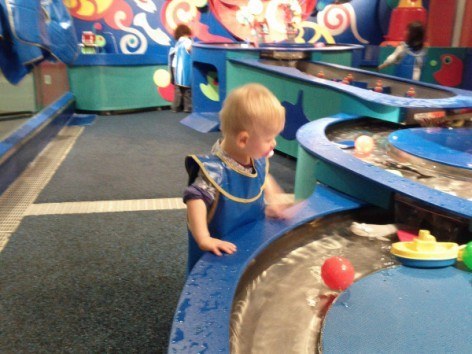 Im Erdgeschoss gibt es eine Abteilung für Kinder unter 5. Unser absoluter Lieblingsort! Hier kann man mit Wasser spielen, blauen Sand schütten, Klänge erfahren und noch vieles mehr. Im hinteren Bereich gibt es eine Ecke für Kinder unter 18 Monate. Da können auch mal Babys ungestört krabbeln und Entdecker sein. Wir waren dort an einem Nachmittag mit freiem Eintritt und es war recht leer.
Adresse:
145 Brooklyn Avenue (at St. Marks Avenue), Brooklyn, NY 11213
Wegbeschreibung:
Mit der U-Bahn: Mit der Linie 3 bis Kingston Avenue, oder mit der Linie A bis Nostrand Avenue, oder mit der Linie C bis Kingston/Throop Avenue und jeweils noch ca. 6 Blocks Fußweg.
Mit dem Bus:  Linie B43 oder B44 bis St. Mark's Avenue, oder Linien  B25, B45, B65 bis  Brooklyn Avenue.
Offizielle Website:
www.brooklynkids.org
Öffnungszeiten:
Dienstag bis Sonntag 10 Uhr bis 17 Uhr
Montag geschlossen
Eintrittspreise:
Erwachsene und Kinder: $9
Kinder bis 12 Monate: Eintritt frei
Senioren: $9
Mitglieder: Eintritt frei
Familien-Mitgliedsbeitrag (Family Membership) für ein Jahr: ab $85
Tip:  Der Eintritt ist frei an jedem dritten Donnerstag im Monat (16-19 Uhr) und an jedem ersten vollen Wochenende (14-17 Uhr), außer an Feiertagen.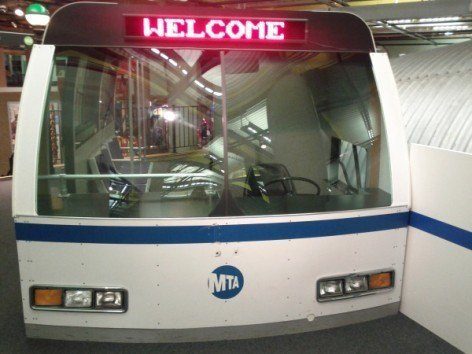 Leave us a comment!