Follow our CityErleben blog to get periodic updates on the best activities with or without your kids like museums, playgrounds, festivals, free programs, day trips and weekend excursions. Get the best out of NYC tested by fellow CityKinder Moms & Dads and our contributors.
DiMenna Children's History Museum
Dieses Museum hat mich schon immer angelacht, weil es so wunderschön neben dem American Museum of Natural History liegt und weil ich es so schön finde, mit einem Museum Geschichte beizubringen. Wir waren nun auf einer ganz besonderen Veranstaltung und hatten daher endlich die Gelegenheit, das Musem endlich kennenzulernen. Die Empfehlung auf der Website ist, dass das Museum hauptsächlich für Kinder ab 8 bis 13 Jahren konzipiert wurde. Um es vorweg zu nehmen: wir hatten trotzdem unseren Spaß! Die Veranstaltung war für alle Mütter gedacht, die mit ihren Kindern in dem Afters-Storm-Sandy-Loch keine Betreuung hatten und sie haben sehr viel angeboten: Scavenger Hunt, Vorlesestunde, Basteln und so weiter.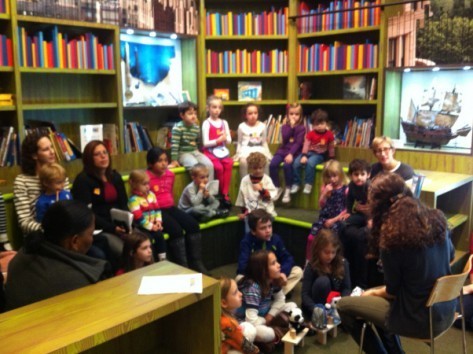 Fazit: Das Museum ist nicht so "leicht verdaulich", wie das Children's Museum of Manhattan oder das Children's Museum of the Arts. Man muss sich mit den Kindern schon wirklich mit den Exponaten auseinandersetzen und es mit ihnen besprechen. Aber auch hier gibt es Knöpfe zu drehen, Hebel zu bedienen und vor allem eine ganz tolle Bücherecke, in der samstags immer vorgelesen wird und in der man sich auch sonst in Ruhe hinsetzen kann und neben dem Vorlesen auch tolle Inspirationen holen kann.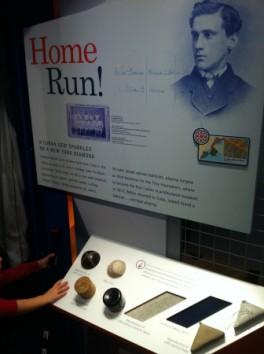 Nähere Information über aktuelle Veranstaltungen am besten auf der offiziellen Website holen. Dort finden sich übrigens auch tolle Spiele und Tipps, wie man den Trip vorbereiten und begleiten kann.
Aktuelle Preise bitte noch mal auf der Website kontrollieren, aber Erwachsene zahlen Stand 2012 $15 Eintritt, Kinder unter 4 sind umsonst und ab 5 bis 13 Jahren zahlen Kinder $5 Eintritt.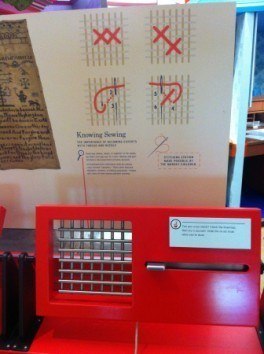 Leave us a comment!