Follow our CityErleben blog to get periodic updates on the best activities with or without your kids like museums, playgrounds, festivals, free programs, day trips and weekend excursions. Get the best out of NYC tested by fellow CityKinder Moms & Dads and our contributors.
Ein Kleines Geheimnis im Grand Central
November 22nd 2012, 11pm
comments: 0
Inspiriert durch einen Artikel in der NYC Go über Geheimnisse New Yorks, haben wir uns auf den Weg zur Grand Central Station gemacht – ein wunderbarer Ort, an dem man die Geschichte New Yorks förmlich spüren kann. Dort sind wir einem kleinen Geheimnis auf die Spur gegangen und hatten mächtig Spaß dabei.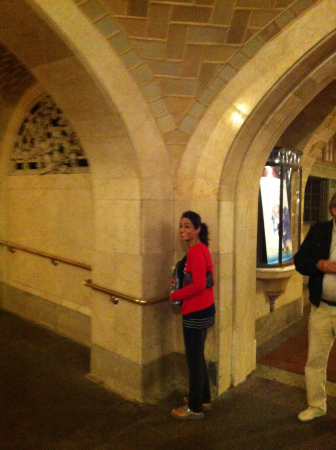 In einer Halle kann man sich mit dem Gesicht zur Wand stellen und etwas gegen die Wand flüstern. Durch einen akustischen Trick werden die geflüsterten Worte über die Halle hinweg an dem Bogen entlang getragen, so dass eine Person, die in einer anderen Ecke der Halle steht, die geflüsterten Worte dort ohne Probleme verstehen kann. Die Romantiker nutzen das wohl oft, um einen Heiratsantrag zu machen, wir hatten hauptsächlich Spaß daran dem anderen lustige Fragen zu stellen und uns dann kaputt zu lachen.
Wenn ihr also wieder jemanden seht, der in der Grand Central Station verzweifelt gegen Wände spricht: dann ist das diesmal keiner von den vielen Verrückten, sondern jemand der die Whispering Gallery benutzt um geheime Botschaften zu übermitteln.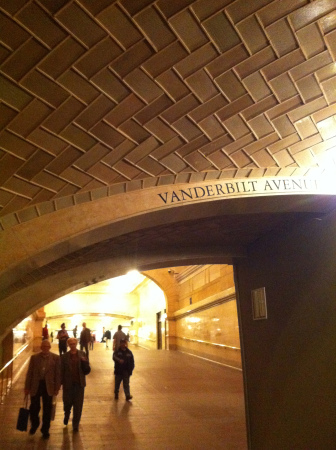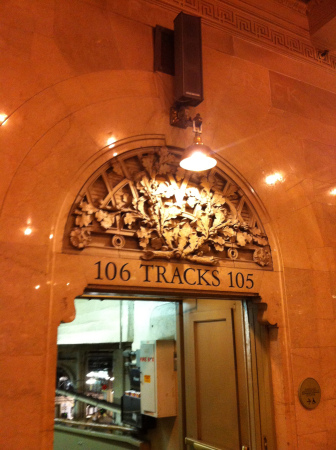 Der Rundgang durch die unendlichen Gänge und Hallen des Grand Centrals wurden danach zum tollsten Abenteuer.
Viel Spaß!!
Wegbeschreibung: in der Grand Central Richtung Food Court laufen und dann bis zur Oyster Bar & Restaurant. Die Halle davor ist die besagte Halle, in der man das Flüstergeheimnis lüften kann.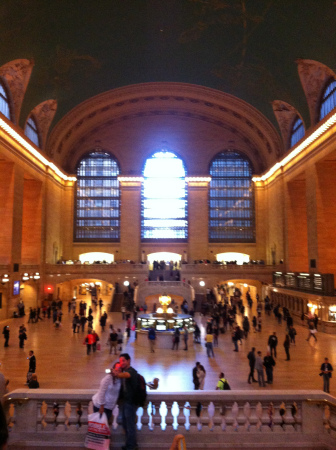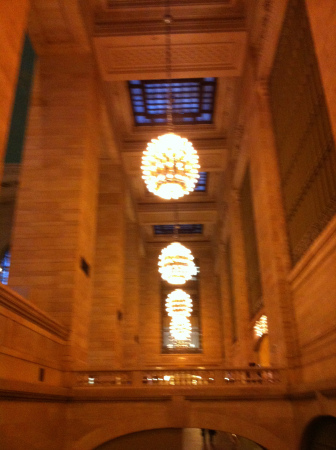 Leave us a comment!