Follow our CityErleben blog to get periodic updates on the best activities with or without your kids like museums, playgrounds, festivals, free programs, day trips and weekend excursions. Get the best out of NYC tested by fellow CityKinder Moms & Dads and our contributors.
New York Botanical Garden: Eine tolle Oase in der Stadt
November 6th 2018, 10pm
comments: 0
Braucht ihr zwischendurch auch mal einen Tag Pause von 'busy NYC'? Wem das genau so geht oder wer einfach einen schönen Tag in der Natur erleben will, dem möchte ich einen Besuch im New York Botanical Garden in der Bronx empfehlen.
Der Garten erstreckt sich über ein riesengroßes Gelände und ist unglaublich vielfältig. Die verschiedensten Gärten und Anlagen reichen von Obst-, Gemüse-, Rosen-, Stein-, Familien-, Azalee-, Kräutergarten über eine Nadelbaumanlage bis hin zu einem Wald mit Wasserfall und schönen Wegen.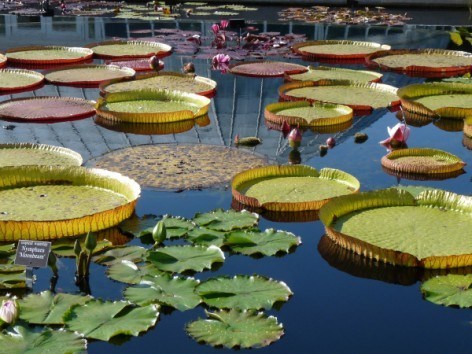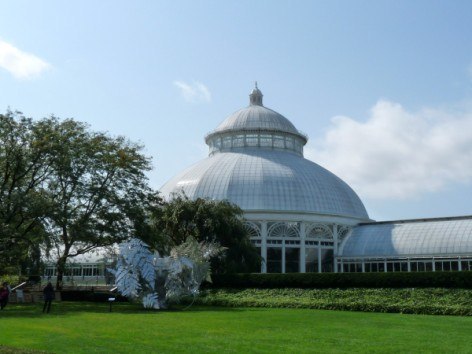 Des Weiteren wäre es nicht NYC, wenn es nicht auch eines der größten Treibhäuser der Welt dort gäbe. Das Enid A. Haupt Conservatory, das größte viktorianische Gewächshaus Amerikas und eines der größten weltweit, beheimatet Pflanzen aus aller Welt. Es ist eine Freude durch die Blumenpracht zu spazieren und die verschiedensten Vegetationen zu bestaunen.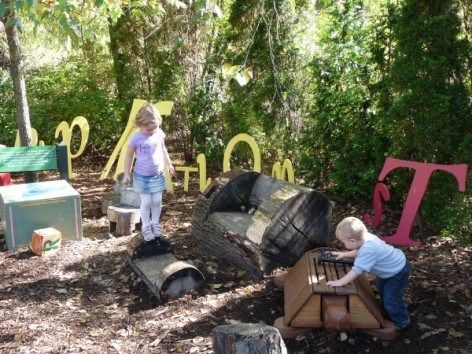 Ein Familienhighlight ist sicherlich der Children's Adventure Garden. An unserem Besuchstag konnten die Kids dort selbst Blättertüten basteln, Samen einpflanzen, im Kinder-Lab Samen sortieren, Käfer anfassen und beobachten und kurz vor Halloween kann man auch beim Kürbisschnitzen zuschauen. Außerdem gibt es dort eine kleine Fisher-Price-Ecke mit Spielsachen, ein Puppentheater zum selber spielen, diverse kleine Wege, Felsen zum Klettern, Klangspielzeuge und wahrscheinlich noch einiges mehr, was wir gar nicht gesehen haben.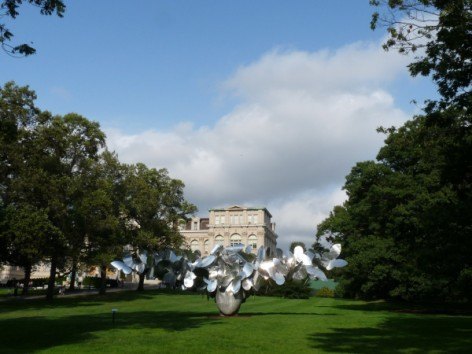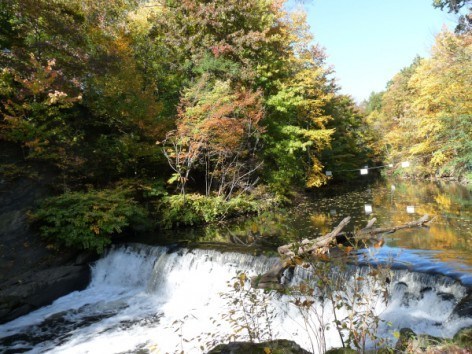 Der Garten ist so großzügig angelegt, dass man zum Teil glatt vergessen könnte nicht in einem Wald außerhalb der Stadt zu sein. Wer nicht alles laufen will, kann die Tram nutzen, die an vielen Stationen hält und in 25 Minuten einmal alle Stops abfährt. Es gibt Picknickbänke/-tische und auch das Garden Cafe, wo man sehr gemütlich sitzen kann.
Eintritt: All-Garden-Ticket: Pro Erwachsener $25, Kinder ab 12 Jahren $16.
Grounds-only: Pro Erwachsener $15, Kinder ab 12 Jahren $8.
Kinder unter 12 Jahren sind umsonst.
Kauft eure Tickets schon hier im Voraus, um die Wartezeit zu verkürzen. 
Tip: Mittwochs ganztägig und Samstags von 10-11 Uhr ist der Eintritt zu den "Grounds" kostenfrei. Man bekommt einen extra Sticker und hat damit keinen Zutritt zum Conservatory, zum Children's Adventure Garden, zum Stonegarden oder zur Tram. Aber man kann den ganzen Tag in dem wunderschönen Park herumspazieren.
Eine Jahreskarte (Family Pass) lohnt sich, wenn man vor hat 3-4 Mal pro Jahr dort zu sein und eventuell auch mal einen Besuch mitnehmen möchte.
Anreise: Metro-North Harlem Local Linie bis zum Stop "Botanical Garden". Von dort sind es nur ein paar Meter zu Fuß zum Eingang. Alternativ die U-Bahn-Linie B, D oder 4 bis Bedford Park Blvd nehmen und ca. 15 Minuten den Bedford Park Boulevard entlang zum Eingang laufen.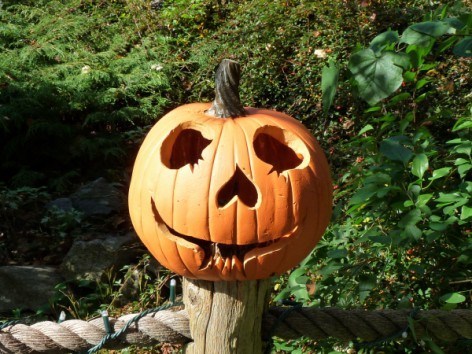 Leave us a comment!