Follow our CityErleben blog to get periodic updates on the best activities with or without your kids like museums, playgrounds, festivals, free programs, day trips and weekend excursions. Get the best out of NYC tested by fellow CityKinder Moms & Dads and our contributors.
Podcasts statt Kassetten – funktioniert auch!
April 1st 2020, 6am
comments: 0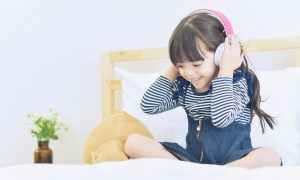 Die Tage können [egg id="0″] sich zu Hause ziemlich lang anfühlen. Wenn man Spaß hat und beschäftigt ist, geht die Zeit jedoch viel schneller rum. Und wer kennt es nicht aus seiner Kindheit? Wir haben stundenlang Kassetten gehört, während wir dabei gemalt oder gespielt haben.
Es gibt zwar keine Kassetten mehr, aber wir haben für euch die besten kinderfreundlichen Podcasts auf deutsch zusammengestellt:
Ab 3 Jahre:
Die Sendung mit der Maus

Jeder kennt die Maus und den Elefanten. Jetzt gibt es die Geschichten auch auf die Ohren! Hier werden Fragen und Themen aus dem Alltag kindgerecht beantwortet: "Wie leben Kinder im Zirkus?" oder "Warum gibt es braune und weiße Eier?"

Bärenbude Kuschelbären WDR 5

Die Bärenbude ist eine beliebte Kinder Radiosendung und bereits für Kinder ab 2 Jahren geeignet. Der Podcast besteht aus kurzen Geschichten über Stochel und Johannes, zwei lustige Kuschelbären und ihren Abenteuern. Tip: Der Link führt euch zu iheartradio.com – ihr könnt also auch in Amerika über eure Smartdevices wie google home oder Alexa diesen Podcast hören!

Weißt du's schon?

Tolle Rätsel für Groß und Klein. In der ersten Staffel geht es um Tiere, die mit Hörrätseln beschrieben werden. Was ist zum Beispiel wohl ein "Mehrfachfutterer?"
Ab 6 Jahre:
Bücher Podcast:

Buchstaben Bande Kinderbücher und Bilderbücher zum Hören und Staunen von den Autoren selbst vorgelesen.
Märchen von Galli Theater New YorkIhr könnt euch die Stimmen von unserem Galli Theater in New York in euer Wohnzimmer holen. Die Schauspieler haben einige Märchen eingesprochen und als Hörspiel auf Youtube hochgeladen. Weitere Folgen folgen.

Betthuperl

Kurzgeschichten, denen auch schon die kleineren Kinder gut folgen können!
Leave us a comment!