Got a question or need some "how-to" advice to make life in NYC smooth sailing? Review our expert blog featuring topics ranging from parenting advice, product reviews the NY school system, important laws, taxes, moving tips, and more.
YouTV | How to Watch German Films and TV Classics at Christmas Time
December 13th 2019, 5pm
comments: 0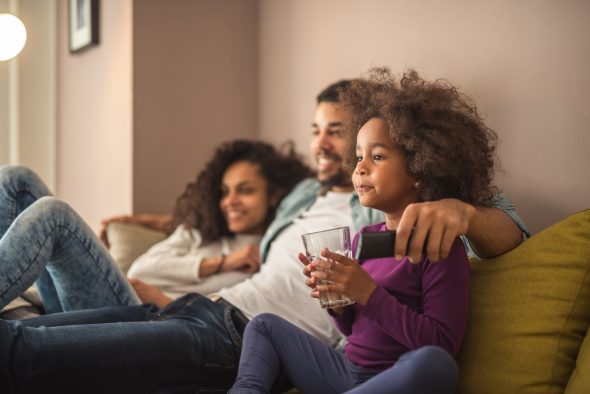 What would Christmas be without fairy tales – they belong to the Christmas season, like the Advent calendar, Christmas cookies or the festively decorated Christmas tree. Whether they are new films or old productions from DDR times – the fairy tales of the Brothers Grimm in particular are still very popular. If you also want to watch German films and TV classics while living abroad – especially at Christmas time – we might have a simple solution for you: YouTV.
YouTV is the first and only German legal online TV recorder accessible worldwide. German expats around the world can access almost the entire German TV program (50 German TV channels including a huge variety of children's programs) and record individual shows. By recording a show, it will be stored in a cloud and can be played back regardless of time zones at any time. Of course, this is also possible in HD on your SmartTV or your Roku device. You can also activate subtitles which can also be helpful for kids just learning English.
How does it work?
It's easy to use:  you can program single TV shows or record whole series, or channels. You can also record shows in the "kids filter" with one click continuously. After having been recorded, shows can be accessed from a bunch of apps or website for 1 – 300 days.
What does it cost?
The price starts at about 5.99€ (6,59 USD) monthly and goes up to 14,99€ (16,49 USD) for the family package.
Special offer: With the CityKinder sign up link you are receiving 3 months of free trial.
The registration requires no credit card and no paid subscription (or similar) will be applied after the three months.
To make sure you don't miss any of your favourite fairy tales, we've put together a small selection of airtime (CET/MEZ) and programs for you. Happy Holidays!
December, 24th 2019:
Die Legende vom Weihnachtsstern | ZDF | 5:30 Uhr
Sterntaler | Das Erste | 6:50 Uhr
Aschenputtel | ZDF | 16:35 Uhr
December, 25th 2019:
Schneewittchen | Das Erste | 9:25 Uhr
Drei Haselnüsse für Aschenbrödel | Das Erste | 10:25 Uhr
Rapunzel | Das Erste | 11:55 Uhr
Sissi Teil 1 | Das Erste | 16:40 Uhr
December, 26th 2019:
König Drosselbart | Das Erste | 5:30 Uhr
Frau Holle | Das Erste | 12:15 Uhr
Das Märchen von den 12 Monaten | Das Erste | 13:15 Uhr
Sissi Teil 2 | Das Erste | 15:55 Uhr
December, 31st 2019:
Dinner for one | Das Erste | 15:40 Uhr
Leave us a comment!