Got a question or need some "how-to" advice to make life in NYC smooth sailing? Review our expert blog featuring topics ranging from parenting advice, product reviews the NY school system, important laws, taxes, moving tips, and more.
Perfekte Baby- und Kinderfotos mit dem Handy machen
February 15th 2021, 7pm
comments: 0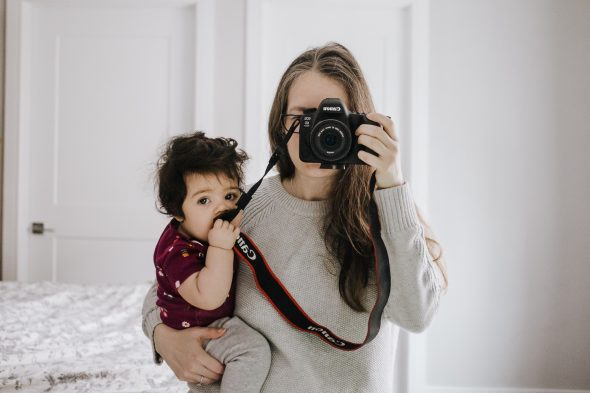 Wir alle machen heutzutage viele Fotos. Vor allem von unseren Kindern. Da gibt es so viele schöne Moment die festgehalten werden wollen. Viele Momente sind auch einzigartig. Allerdings schaut man dann später oft auf die Fotos zurück und merkt das sie vielleicht doch nicht ganz so scharf waren oder einfach in anderer Art hätten besser sein können. Natürlich ist oft ist die Perfektion der Bilder gar nicht so wichtig. Es geht um den Moment und das Gefühl das eingefangen wird. Wollt ihr eure Fotos trotzdem ein bisschen verbessern? Hier sind 3 einfache Tipps mit denen Handy Fotos das nächste Mal noch besser werden.
1. Kamera Objektiv sauber machen.
Das klingt erstmal ziemlich einleuchtend. Aber irgendwie denkt man doch nicht dran. Man hat das Handy ständig in der Hand oder in der Hosentasche. Das heisst es ist voller Fingerabdrücke, Fusseln und Sonstigem. Einfach ab und zu mal mit einem Brillenputztuch oder Microfiber reinigen. Kein Papiertaschentuch oder anderen rauen Stoff benutzen. Das zerkratzt auf Dauer die Kamera.
2. Licht
Licht ist das allerwichtigste für Fotos. Ohne Licht kein Bild. Das ist vor allem wichtig wenn man innen Fotos macht. Oft meint man es wäre hell genug. Aber die Handy Kamera kompensiert das mit einer langen Belichtungszeit und schon verwackeln die Bilder. Das merkt man besonders bei Kindern. Die bewegen sich so schnell. Und selbst bei Babies die noch nicht laufen merkt man es schnell an verwackelten Händen und Füssen.
Wie kann man das also umgehen damit man bessere Bilder bekommt? Suche den Ort der am meisten Licht hat. Das muss nicht direktes Sonnenlicht sein. Indirektes Licht ist sogar noch besser. So gibt es keine harschen Schatten auf dem Gesicht. Versuche deine Objekte wenn möglich nahe ans Fenster zu bekommen. Am Besten funktioniert es wenn du direkt am Fenster stehst und dein Objekt zum Fenster schaut.
3. Sauberer Hintergrund
Das sagt sich so einfach. Aber es heisst nicht, dass die Wohnung ständig picobello aufgeräumt sein muss. Mit Kindern ist das eh nicht möglich. Aber versuche einfach den Hintergrund so sauber wie möglich festzuhalten damit keine störenden Objekte von dem Highlight  des Fotos ablenken. Vielleicht reicht es schon einfach mal den Blickwinkel zu ändern. Einfach mal von oben fotografieren. Oder etwas näher rangehen. Es hilft auch Objekte zu benutzen um einen Rahmen zu machen. Kinder spielen gerne auf dem Fussboden. So benutze ich gerne Stühle durch die ich fotografiere. Somit wird das Foto interessanter und die Spielsachen die am Rande rumliegen werden versteckt.
Ich hoffe das hilft euch ein bisschen. Und zum Abschluss noch eine Bitte an euch Mamas. Macht doch ab und zu mal ein Selfie damit ihr auch mal mit den Kindern auf den Fotos seid. Oder gebt den Job des Fotografen mal an euren Mann oder wer halt sonst noch so da ist. Die Zeit vergeht so schnell. Die Kleinen werden so schnell Gross und schon passen sie nicht mehr auf euren Schoss oder können nicht mehr hochgehoben werden. Haltet die Momente mit ihnen fest. Und eure Kinder wollen doch später auch mal Fotos sehen auf denen die Mama mit drauf ist. Ich verspreche euch es ist den Kleinen auch komplett egal ob ihr euch vorher zurechtgemacht habt oder ob ihr heute noch nicht zum Haare kämmen gekommen seid. Es muss nicht jedes Bild professionell aussehen. Aber wenn es doch mal professionell sein darf, dann wendet euch gerne an mich.
Julia Mann Photography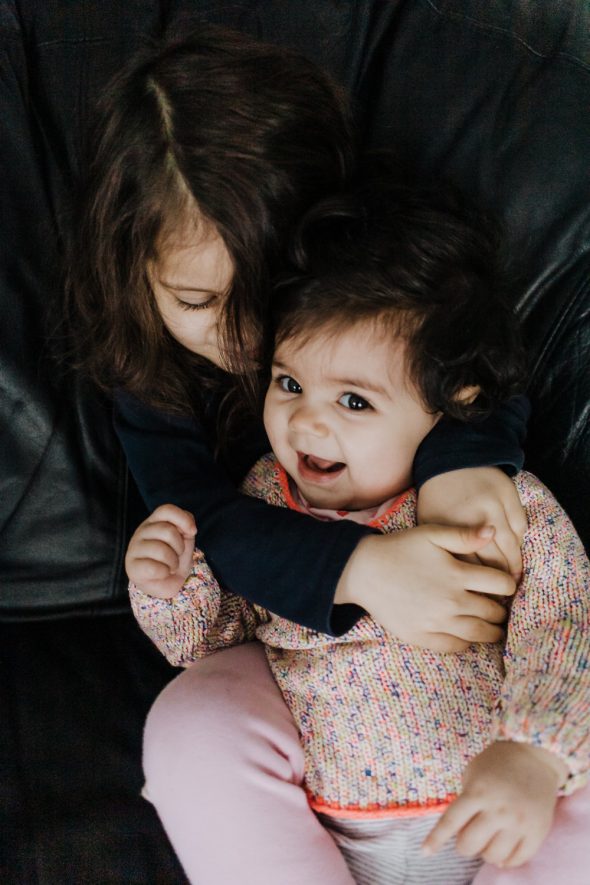 Leave us a comment!