Got a question or need some "how-to" advice to make life in NYC smooth sailing? Review our expert blog featuring topics ranging from parenting advice, product reviews the NY school system, important laws, taxes, moving tips, and more.
Wo bekomme ich Deutsche Kinderbücher in den USA?
January 26th 2021, 9pm
comments: 0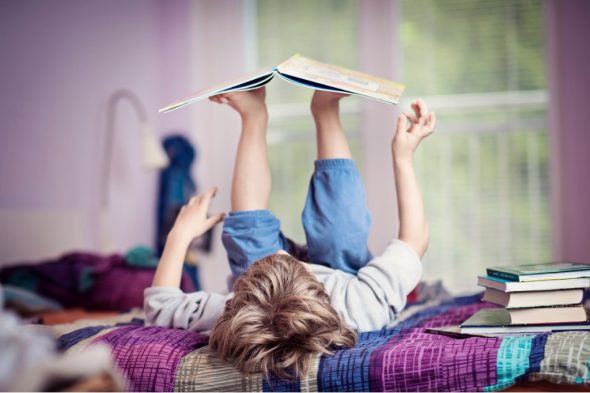 Diese Frage wird uns immer wieder gestellt und es gibt zum Glück viele Antworten auf diese Frage!
Natürlich denkt man als erstes an Amazon und Kollegen, aber wir haben auch einige andere Optionen für Euch gesammelt.
Online Bestellungen
Wenn ihr über Amazon.de bestellt, habt ihr Zugang auf alle deutschen Titel, aber Vorsicht – nicht ALLE liefern in die USA.
Kostenloses Shipping ab einer Bestellung von EUR 50
Book Depository ist ein führender internationaler Buchhändler mit einem einzigartigen Angebot – über 20 Millionen Bücher und kostenlose Lieferung weltweit (ohne Mindestbestellung).
Grosse Auswahl an Büchern zum Sprache und Lesen lernen. Kostenlose Lieferung bei Bestellungen über $20
Online Library und Bücherflohmarkt
Online Rental für deutschen Kinderbücher. Bisschen so wie Netflix frühe mal war. Lesen und zurückschicken!
Das günstigste Abo beginnt schon bei $12.50 im Monat.
Deutsche Bücherstube USA – Facebook Gruppe
Hier kannst Du Mitglied werden und gebrauchte Bücher kaufen und deine alten verkaufen.
Buchladen und Bücherei
Du gehst lieber in einen Buchladen oder eine Bibliothek um ein Buch in die Hand zu nehmen, bevor Du es kaufst oder ausleihst?
Book Culture (UWS)
Dieser Buchladen hat eine kleine Ecke mit mehrsprachigen Kinderbüchern, darunter auch auf Deutsch.
Wo? 536 112th Street, Ecke Broadway
Das Goethe Institut hat eine nette kleine Bücherei mit einem Kinderteil. Mitgliedschaft ist kostenlos (Momentan geschlossen).
Wo? 30 Irving Plaza, Manhattan
Leave us a comment!