Follow our CityErleben blog to get periodic updates on the best activities with or without your kids like museums, playgrounds, festivals, free programs, day trips and weekend excursions. Get the best out of NYC tested by fellow CityKinder Moms & Dads and our contributors.
Endlich Frühling im Prospect Park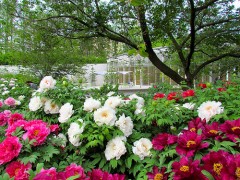 Vor anderthalb Jahren sind meine Familie und ich aus Hamburg nach Brooklyn/Prospekt Heights gezogen und mittlerweile fühlen wir uns richtig Zuhause. Das liegt natürlich an den großartigen Menschen die wir hier kennengelernt haben und auch an den tollen Cafés, Restaurants, Geschäften und dem Prospect Park vor unsere Haustür. Besonders nach dem etwas ausgedehnten, schneereichen Winter freuen wir uns riesig über das ganze grün und die tollen Farben im botanischen Garten. Obwohl die kiddies ihre fahrbaren Untersätze am Eingang abgeben müssen, kann ich einen Besuch um diese Jahreszeit nur empfehlen. Dienstag ist der Eintritt ganztägig kostenlos, mehr Infos findet ihr hier.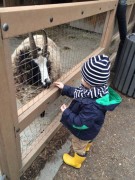 Das persönliche Park Highlight meines Sohnes ist jedoch ganz klar der Prospect Park Zoo und das damit verbundene Schafe/Ziegen füttern. Bevor es los geht, wird das ganze Haus nach 25 Cent Stücken abgesucht ( braucht man für die Futtermaschine ) damit auch ja alle Tiere satt werden. Giraffen, Löwen etc. werdet ihr in diesem Zoo nicht finden und mit dem Bronx Zoo kann er auf keinen Fall konkurrieren, aber für die jüngeren Kinder ist er ein Riesenspass!
Für uns endet der Tag dann auf dem Karussell im Childrens Corner, das findet ihr wenn ihr den Zoo am Seiteneingang verlasst. Der Prospect Park hat natürlich noch soviel mehr zu bieten, unter anderem 7 schöne Spielplätze davon einen ganz besonderen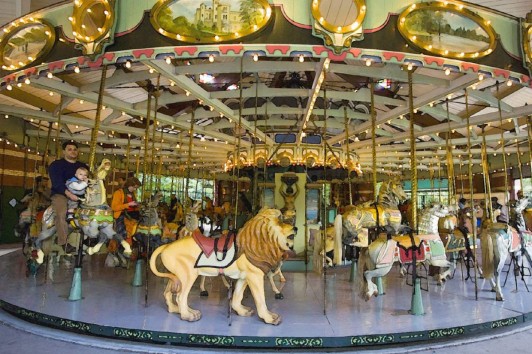 Naturspielplatz mit echter Wasserpumpe!
Ich merke schon, die Aufregung steigt bei euch:-)!
Also bis zum nächsten Mal,
eure Bianca
Leave us a comment!