Follow our CityErleben blog to get periodic updates on the best activities with or without your kids like museums, playgrounds, festivals, free programs, day trips and weekend excursions. Get the best out of NYC tested by fellow CityKinder Moms & Dads and our contributors.
Governors Island
August 10th 2012, 1pm
comments: 0
Vor der Südspitze Manhattans liegt eine Insel. Die Fährfahrt daurt nicht mal 5 Minuten. Und doch betritt man nach dieser kurzen Fahrt eine ganz andere Welt aus der Vergangenheit. Governors Island ist ein schönes Relikt zum Entspannen!
Heute haben wir mal wieder einen schönen Ausflug für die ganze Familie gemacht. Wie jede Fährfahrt, war auch diese Fahrt wieder für die Kinder aufregend und wir hatten viel Spaß dabei, ihnen beim Staunen zuzusehen. Der Terminal liegt so praktisch direkt neben der Staten Island Ferry, dass man sich mal wieder freut, wie einfach Dinge doch mal sein können. Und die Fähre kostet nichts.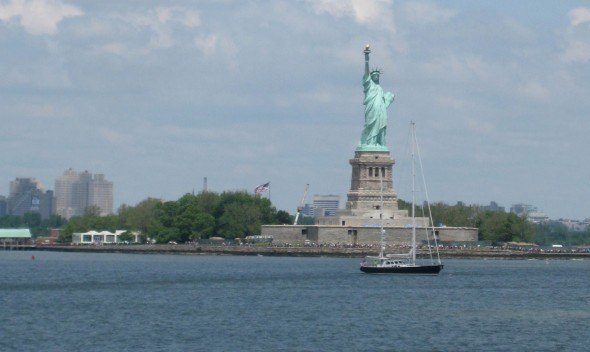 Auf der Insel erwartet einen dann eine Relikt alter Zeiten, das leider oder gottseidank brach liegt: alte Häuser im Kolonial-Stil zerfallen fast schon vor den Augen aller und jede kleine Wiese lädt einen ein, wieder mal ein Picknick zu machen. Wir haben ein leckeres Picknick im Supermarkt gekauft und haben einfach irgendwo unsere Decke aufgeschlagen. Die Highlights der Kinder waren sicher die tolle Mini-Golf-Anlage und endlich mal wieder große Wiesen, auf denen man einfach mal laufen konnte. Auf einem Platz gab es auch ein Festival mit kleinem Karusell und Attraktionen. Nach meinen persönlichen und eher deutsch geprägten Idealen fand ich das Essens-Angebot nicht so berauschend, was man durch ein selbst mitgebrachtes Picknick ja ganz einfach lösen kann.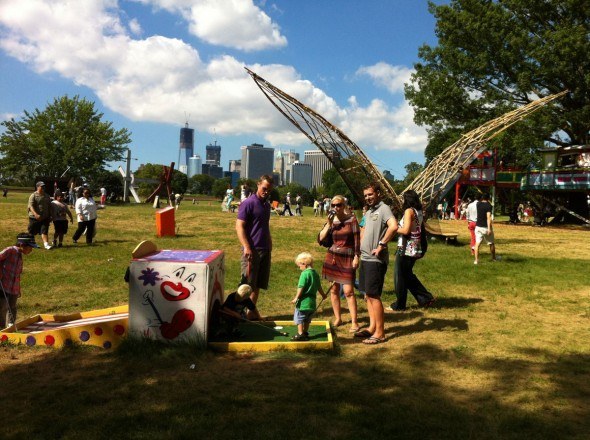 Es war auf jeden Fall ein gelungener, toller Tag mit viel Spaß und Gelächter. Leider haben wir wieder keine Räder ausgeliehen, was man dort ganz einfach machen kann. Die Insel ist aber auch nicht so groß, so dass man sie auch gut zu Fuss erkunden kann.
Auf der Karte: Map it

Wegbeschreibung: Mit der Metro 1 kann man einfach und bequem zur South Ferry (Endstation) fahren und dort Richtung Staten Island Ferry hochgehen. Wenn man vor dem großen Terminal der Staten Island Ferry steht, ist links nebendran ein weiteres Gebäude, an dem die Fähre nach Governors Island losgeht. Map it
Tips: ein Feinschmecker wird auf der Insel nicht glücklich; am besten das Picknick selber mitbringen.
Autor: Ann Lang
Leave us a comment!