Follow our CityErleben blog to get periodic updates on the best activities with or without your kids like museums, playgrounds, festivals, free programs, day trips and weekend excursions. Get the best out of NYC tested by fellow CityKinder Moms & Dads and our contributors.
König der Löwen – Lion King
November 5th 2012, 8pm
comments: 0
Eigentlich wurde ich durch unsere vielen Freunde darauf gebracht, die New York als Touristen besuchen: Wenn man in New York ist, dann muss man auch einmal in auf dem Broadway eine Show ansehen. Auf der Suche nach einer kinderfreundlichem Show haben wir uns für den König der Löwen entschieden. Und ich kann eigentlich nur sagen, dass es wirklich fantastisch war.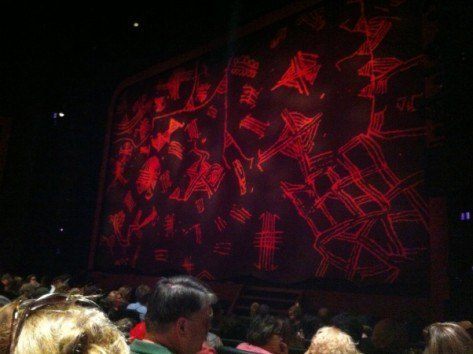 Mein Sohn ist 4 Jahre alt und er war restlos begeister von der Show und alle Erwachsenen ebenfalls. Wie die Künstler es schaffen, mit Menschen, Elefanten, Giraffen, Löwen, Antilopen darzustellen und über die Bühne springen zu lassen ohne das man denkt, was für ein Kitsch – einfach toll! Die Farben, das Licht, die Geschichte, der Gesang – wir waren alle ganz aus dem Häuschen danach. Die Show hat insgesamt knapp 2 Stunden gedauert und du musst dir vorher überlegen, ob das dein Kind schafft. Mein Sohn, der schon mehrmals im Theater gut durchgehalten hat, war dann am Schluss doch ziemlich hibbelig.
Tip: Die Geschichte vom König der Löwen beinhaltet auch, dass der Vater des kleinen Simba stirbt. Mein Sohn hat das nicht ganz so einfach weggesteckt, wie ich dachte: Wir hatten tagelang danach Gespräche darüber, warum wir sterben, wann wir sterben und was dann passiert. Bitte entscheide auch hier wieder, ob dein Kind schon reif dafür ist bzw. ob du das Thema am Abendessentisch haben möchtest. Auch gibt es die Hyänen, die recht beeindruckend dargestellt sind und den kleinen Hauptdarsteller auch bedrohen.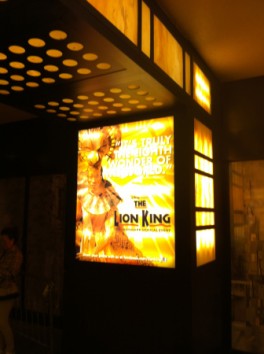 Fazit: eine rund um gelungende Show, die ich jedem empfehlen kann – mit der Einschränkung, dass die Kinder 2 Stunden (mit Pause) aushalten können sollten und dass die Themen Tod und Bedrohung darin vorkommen.
Tickets: Die Tickets können über die unterschiedlichen Anbieter gekauft werden und variieren im Preis abhängig davon, wann ihr reingehen wollt – billig ist es nicht, aber was ist das schon in New York :-). Wenn ihr aber Tickets kauft, checkt doch mal auf RetailMeNot, ob ihr einen Discout für die Show findet.
Author: Ann Lang
Leave us a comment!