Follow our CityErleben blog to get periodic updates on the best activities with or without your kids like museums, playgrounds, festivals, free programs, day trips and weekend excursions. Get the best out of NYC tested by fellow CityKinder Moms & Dads and our contributors.
Pinball auf der Lower East Side
January 26th 2015, 5pm
comments: 0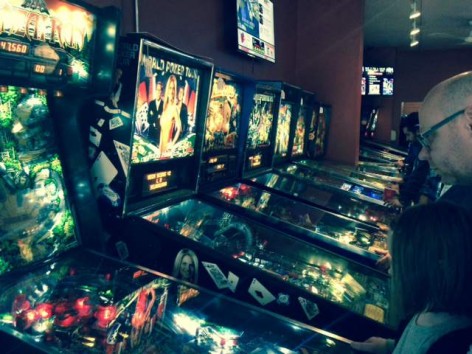 Eine amerikanische Freundin hatte mir von einem Pinball Laden in der Lower East erzählt, wo ihr Sohn so gerne hingeht. Zunächst konnte ich mit dem Begriff gar nichts anfangen, aber wir kamen dann drauf, dass es der gute alte Flipperautomat ist, den sie da beschrieb.
Diesen Sonntag haben wir es dann selbst ausprobiert. Bei Modern Pinball kann stufenweise bezahlen und jeden Automaten so oft bespielen wie man Lust hat. Für die Kinder gibt es kleine Hocker um besser spielen zu können.
Tickets:
$14,95 pro Stunde, spare 15% wenn man im Voraus online kauft. 
Es gibt nichts zu Essen oder trinken, aber man ist im Herzen von Little India, wenn man einen ganze Ausflug daraus machen will (Lex between 26th and 29th).
Weiterhin gibt es einen Raum, den man für private Events mieten kann, wie zum Beispiel Kindergeburtstage.
Wo: 362 3rd Ave, New York, NY 10016 (betw 26th & 27th St)
Website: www.modernpinballnyc.com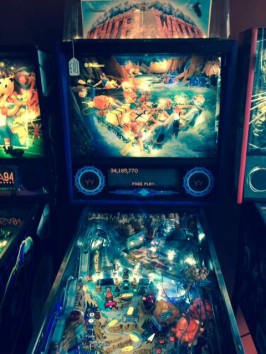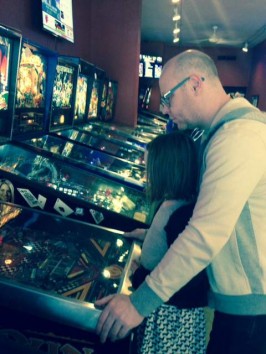 Merken
Leave us a comment!