Follow our CityErleben blog to get periodic updates on the best activities with or without your kids like museums, playgrounds, festivals, free programs, day trips and weekend excursions. Get the best out of NYC tested by fellow CityKinder Moms & Dads and our contributors.
Vorbei an der Liberty mit der Staten Island Ferry
July 18th 2012, 12pm
comments: 0
In jedem Reiseführer steht dieser Tipp und ich hab die Tour jetzt schon zweimal gemacht – und ich hab noch immer nicht genug davon. Von der südlichsten Spitze Manhattans geht eine Fähre nach Staten Island. Eigentlich für die Pendler eingerichtet, ist diese Fähre inzwischen komplett von den Touristen übernommen worden. Denn man fährt auf dem Weg an DEM Symbol New Yorks vorbei. Richtig. An der Statue of Liberty – der Freiheitsstatue.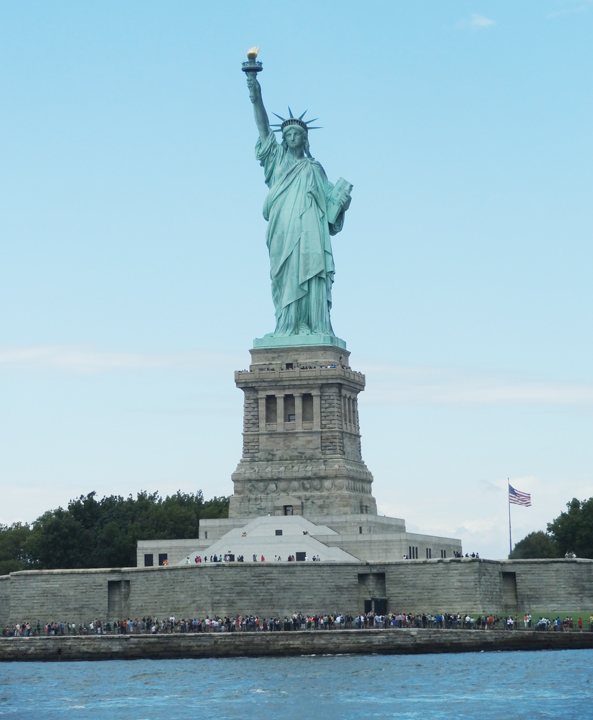 Wegbeschreibung: mit der Metro 1 bis South Ferry. Dann den Schildern bis zur Staten Island Ferry folgen. Man muss kein Ticket kaufen, sondern stellt sich einfach bei der großen Schlange hinten an.
Öffnungszeiten: die Fähre fährt Tag und Nacht und es kostet nie etwas.
Geheimtipp: in Staten Island müssen alle noch mal von Board, um dann wieder einzusteigen. Wenn man also auf dem Hinweg keinen guten Platz hatte, um Fotos zu machen, einfach beim Aussteigen ganz vorne sein, dann ist man beim Einsteigen wieder vorne und kann sich beim Rückweg dorthin stellen, wo man will.
Autor: Ann Lang
Leave us a comment!