Follow our CityErleben blog to get periodic updates on the best activities with or without your kids like museums, playgrounds, festivals, free programs, day trips and weekend excursions. Get the best out of NYC tested by fellow CityKinder Moms & Dads and our contributors.
Die besten Weihnachtsmärkte in New York und Umgebung
New York hat inzwischen mehrere große und kleine Weihnachtsmärkte – wir haben hier eine Übersicht für euch zusammengestellt: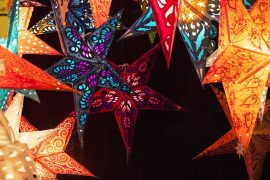 Auf den beiden Märkten am Union Square und am Columbus Circle sind Buden von "German Delights" vertreten, die jedes Jahr von einem jungen Paar organisiert werden, die extra aus Deutschland nur für die Wintermonate anreisen.
Unter anderem die Käsekrainer an ihrem Bratwurststand am Columbus Circle ist sehr zu empfehlen!
Außerdem gibt es einige kleine Bazare, Kunsthandwerkermärkte und ähnliches:
Holiday Bazaar – 2. Dezember 2017
German International School NY, 50 Partridge Road, White Plains, NY
Holiday Arts & Craft Fair  – 25. & 26. November 2017
Alice Austen House, 2 Hylan Boulevard at Edgewater Street, Staten Island
Astoria Market Holiday Market – 3., 10. und 17. Dezember 2017
Bohemian Hall, 29-19 24th Ave, Astoria, Queens
The Holiday Handmade Cavalcade – dieses Jahr an vier verschiedenen Standorten!'
25. & 26. November 2017 – Brooklyn Art Library in Williamsburg
8.-10. Dezember 2017 – Broadway & Great Jones St, Manhattan
16. & 17. Dezember 2017 – Brooklyn Historical Society, Pierrepont & Clinton St, Brooklyn Heights
27. Novembe – 03. Dezember 2017 – Chelsea Market, 75 9th Avenue, Manhattan
Es gibt auch einige sehr schöne Märkte in New Jersey und Pennsylvania, die einen Tagesausflug wert sind:
PS: Ein paar der Infos haben wir zugegebenermaßen von der deutschen, in New York lebenden, Autorin Petrina Engelke "geklaut", von der wir auch ein CityPortrait veröffentlicht haben. Sie hat vor kurzem auf ihrem Blog Moment: New York einen Artikel über Weihnachtsmärkte in der Stadt veröffentlicht.
Merken
Merken
Merken
Merken
Merken
Merken
Merken
Merken
Merken
Merken
Merken
Merken
Merken
Merken
Merken
Merken
Merken
Merken
Merken
Merken
Merken
Leave us a comment!