Follow our CityErleben blog to get periodic updates on the best activities with or without your kids like museums, playgrounds, festivals, free programs, day trips and weekend excursions. Get the best out of NYC tested by fellow CityKinder Moms & Dads and our contributors.
"New York für Dich" – Louis Armstrong House
February 4th 2020, 1pm
comments: 0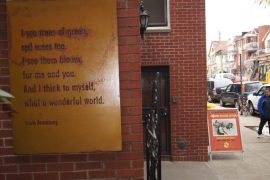 Jeder kennt ihn und seine Musik, viele hören sie noch heute. Wollt ihr in Louis's Spuren treten und das Gefühl bekommen, dass er gleich um die Ecke kommt? Geht ins Armstrong House. DAS Haus ist das Museum. Für eine Weile fühlt man sich der damaligen Zeit und der Jazzmusik ganz nah. Faszinierend, die Geschichten um seinen Hauskauf und sein Leben in Corona, Queens. Wenn "Satchmo" nach einem Konzert nach Hause kam, hat er es oft nicht in sein Haus geschafft. Er setzte sich einfach zu den Nachbarskindern auf die Stufen seines Hauses, redete und spielte Trompete.
Das Haus, in dem Louis mit seiner Frau Lucille fast 30 Jahre Jahre gewohnt hat, ist kein Museum, durch das man auf eigene Faust durchlaufen kann. Jeder Besucher nimmt an einer Führung teil. Und das ist auch gut so. Denn der Geist von damals – ob nun in seiner Küche, in der er viele Mahlzeiten mit seinen Nachbarn teilte oder aber in seinem Wohnzimmer, in dem er viele Stunden mit seiner Frau beisammen saß, um Musik zu hören – wird durch die lebendigen Erzählungen und Originaltonaufnahmen in die Gegenwart geholt.
Seit der Periode der Armstrongs hat niemand sonst mehr in diesem Haus gewohnt. Das Haus mit der kompletten Einrichtung ist noch genau so, wie Lucille es damals eingerichtet hatte. Und das ist das Bemerkenswerte an diesem Museum.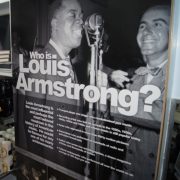 Die Führung durch das Haus dauert ca. 45 Minuten. Davor und danach kann man durch die Ausstellung und den wunderschönen Hausgarten schlendern.
Das Museum ist Mittwochs bis Freitags von 10:00 Uhr bis 17: 00 Uhr und Samstags/Sonntags von 12:00 Uhr bis 17:00 geöffnet. Die Tickets kosten $12 für Erwachsene, Kinder und Schüler $8. Kinder unter 5 Jahren zahlen keinen Eintritt.
Anfahrt: 34-56 107th Street, Corona, NY 11368. Ihr könnt Subway 7 nehmen zum "103 St-Corona Plaza". Nehmt den Nordausgang auf die 103rd Street. Noch 2 Blocks und dann rechts auf die 37th Avenue abbiegen. Von hier aus lauft ihr 4 Blöcke, bis ihr auf der 107th nach links abbiegt. Das Museum ist auf der linken Seite.
Parkplätze gibt es in der Regel reichlich auf der Straße, vor allem in der Woche.
Diesen und noch viele andere Tipps bekommt ihr in der App "New York für Dich", die App für den zweiten Blick, kostenlos im App Store zum downloaden.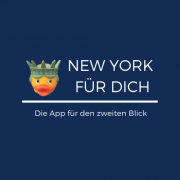 Leave us a comment!