Follow our CityErleben blog to get periodic updates on the best activities with or without your kids like museums, playgrounds, festivals, free programs, day trips and weekend excursions. Get the best out of NYC tested by fellow CityKinder Moms & Dads and our contributors.
Picknicken in der Stadt
May 7th 2015, 3pm
comments: 0
Picknicken in der Stadt ist eine der wunderbarsten Dinge, die man tun kann. Gerade wenn es warm wird will man sich nicht in die unterkühlten Restaurants setzen und sich die Grippe holen. Nein, es gibt so wunderbare Plätze, wo man sich gemütlich hinsetzen und die Stadt genießen kann. Hier sind unsere Lieblingsplätze. Natürlich sind das nicht alle – erzählt uns also doch gerne, wo ihr am liebsten picknickt, dann können wir das noch aufnehmen.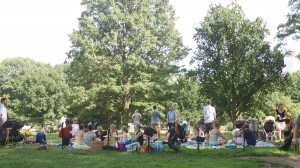 Mein Lieblingsplatz ist direkt am Lincoln Center. Vor der New York Public Library for the performing Arts, hinter dem Lincoln Center for Performing Arts ist ein kleiner Platz mit schattenspendenden Bäumen, Stühlen und vielen kleinen Steinen zum Spielen. Ganz offiziell ist es nicht erlaubt, dort zu essen – also bitte keine großen Decken oder so mitbringen. Mit ein paar leckeren Sandwiches und Getärnken sagt sicher keiner was. Das wunderbare dabei ist, dass auf dem großen Platz vor der Oper und dem Ballett ein fantastischer Brunnen ist, der ein tolles Programm für die Kinder vorspielt.
Location: Upper West Side, Map it
Wegbeschreibung:
Option 1: Metro 1, 2, 3, A, B, C, D bis Columbus Circle, dort in dem rießigen Supermarkt namens Whole Foods im Warner Center einkaufen (Map it) und dann den Broadway hochlaufen,
Option 2: mit der Metro 1 direkt bis zur 66th Street fahren, die direkt vor dem Lincoln Center hält, Auf der anderen Seite des Broadways ist eine toller (aber auch sehr teurer) Sandwich Laden namens Bar Boulud (Map it)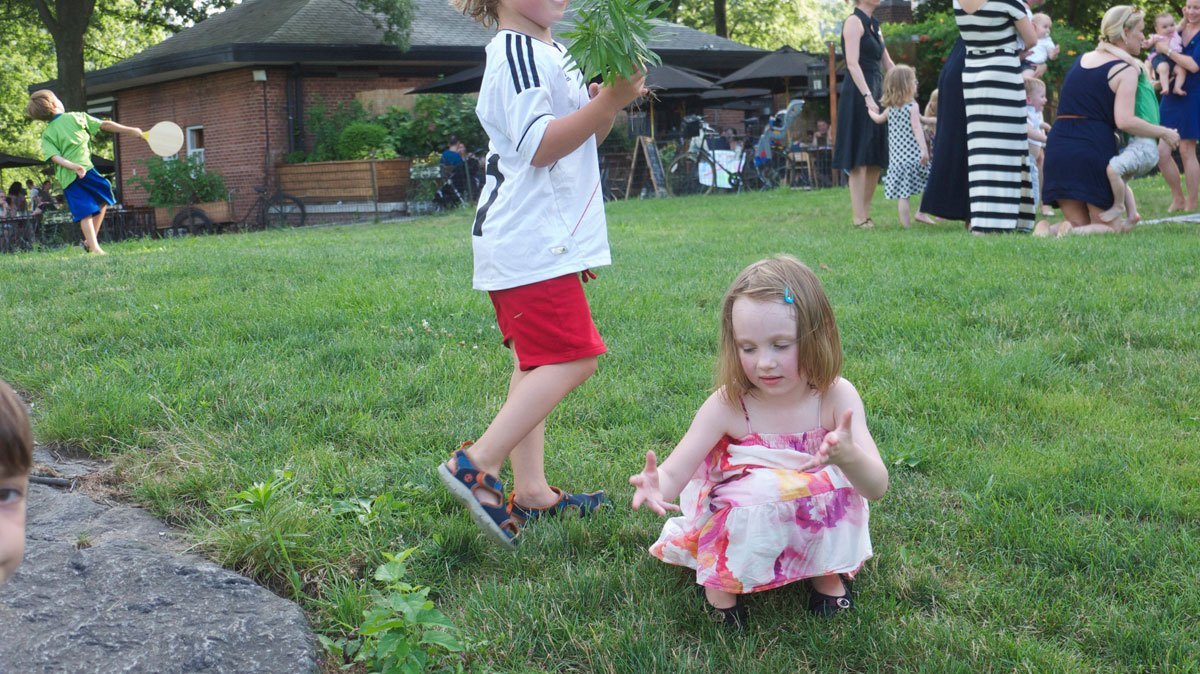 Im Central Park gibt es viele Plätze, an denen man ganz einfach seine Decke aufschlagen  und die große Sause beginnen kann. Mein Lieblingsplatz ist die Sheep Meadow.
Location: Central Park, Map it
Wegbeschreibung:
Metro 1, 2, 3, A, B, C, D bis Columbus Circle, dort in dem rießigen Supermarkt namens Whole Foods im Warner Center einkaufen (Map it) und dann gegenüber in den Park reinlaufen. Auf dem großen Loop dann auf der westlichen Seite Richtung Norden laufen. Nach den Baseball Feldern geht es ein bisschen den Berg hoch. Danach erstreckt sich die Wiese auf der rechten Seite. Hier eine kleine Karte um den Weg zu finden: Wegbeschreibung auf Google Maps
Hilf uns, noch mehr Infos und Meinungen zu sammlen: Was ist dein Lieblingsplatz? Bitte antworte bzw. kommentiere doch diesen Beitrag und wir nehmen deine Vorschläge noch mit auf.
Autor: Ann Lang
Merken
Leave us a comment!