Got a question or need some "how-to" advice to make life in NYC smooth sailing? Review our expert blog featuring topics ranging from parenting advice, product reviews the NY school system, important laws, taxes, moving tips, and more.
Grandma Wanted – Living with a Granny Aupair
March 10th 2016, 4pm
comments: 0

One of the biggest challenges for expat families is the lack of other family members living close by. Although regular Skype or Facetime sessions with grandma and grandpa have become integral parts of the expat's weekly schedule, we can not just "park" the kids in front of the Ipad or computer screen and have grammy babysit from overseas.
With 12+ weeks of summer, several snow days during wintertime, and children getting sick every so often, there is no way for working Mom and Dads, to be there for their children all the time. Granny appear is one possible solution!
What are the options?
Hiring an local nanny might be the first choice, but lots of German-speaking fellow expat Mommies find it very hard to find a reliable nanny who shares the same values when it comes to parenting and raising a child. Working with au pair girls or boys might be another option, but let's be honest – depending on age and level of experience with children, it sometimes feels like adding another child into the mix.
Daycares or after-school programs might work for some, but most of them don't offer evening hours. And here goes the business dinner or date night with your spouse…
Over the past couple of years, a new business model arose that helps to match "granny nannies" with families living overseas. The idea is simple, yet perfect: On the one side, there are families, who are looking for (German-speaking) help with their children and on the other side, there are grannies, looking to go on an adventure by living some time abroad, in a foreign country. Both enter their profiles into an online platform, including some pictures, hobbies, expectations, and so on. Sounds like a dating website?! Well, it kind of is ;-)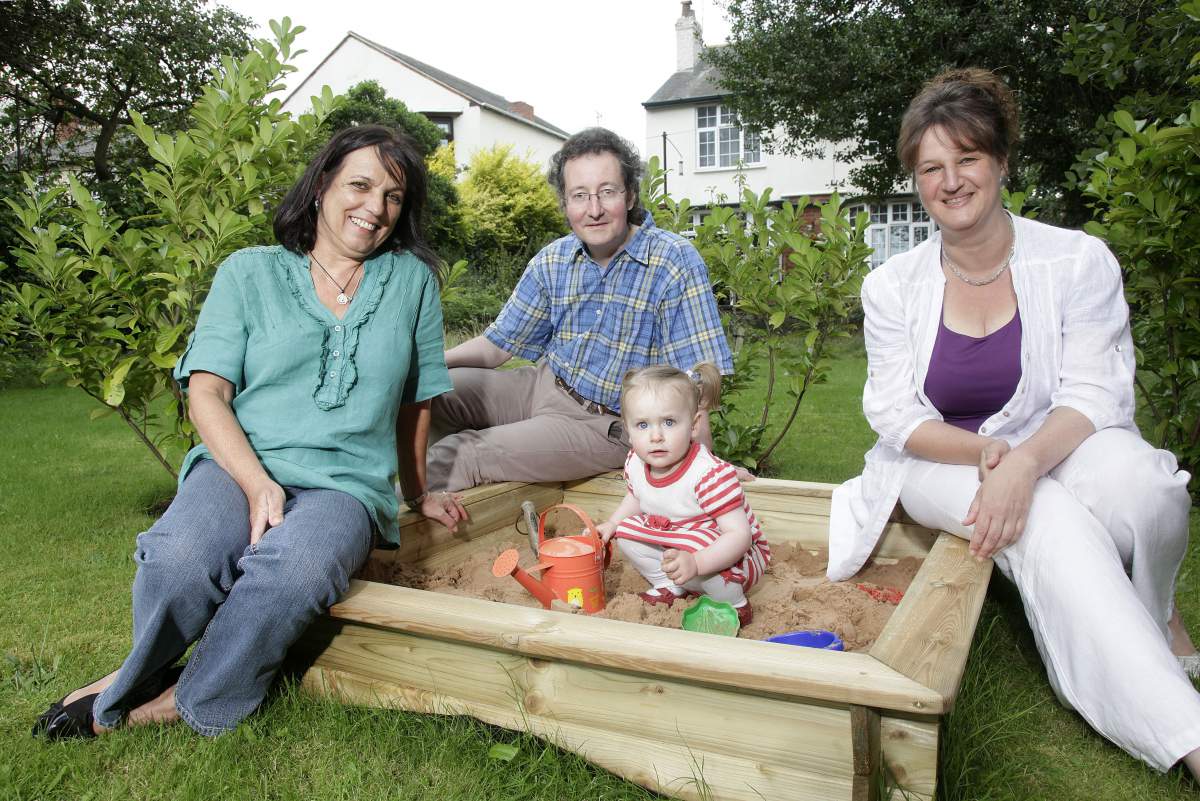 With hundreds of well experienced grannies in their data bases, agencies like granny-aupair.com, are able to provide contact information to families and vice versa. After establishing the first contact, it's up to the families and grannies to go ahead and seal the deal.
It's always a good idea to have multiple Skype sessions and talk about the daily live, what's needed in terms of hours, etc. Please note: A granny-nanny or granny au pair is not a cheap or free household help! Therefore, some set up a formal or informal "contract", but this is not an obligation.  While there is no obligation either to pay a weekly salary, most families cover the related travel and visa costs, in addition to free board and lodging that is. Even a prepaid cell phone, rental car, language class or gym membership could be part of the package.
What you will get:
A well experienced, temporary family member; an additional grandma for your children, a mother/mother in law for yourself, a companion and definitely a new friendship. Granny au pairs usually are very independent, quite adventurous, and reliable. The fact that most of them have children on their own puts them above a regular young au pair when it comes to handle baby's colics, a toddler's meltdown or a child's never ending questioning.
If you decide on a nanny from Germany, Switzerland or Austria, you will get someone that is not only able to speak German to your kids, but can also sing German songs, read German books, and knows about your traditions.
We have not had "bad luck" with any of our grannies as of yet. If there was a downside that needs to be listed, it would be the fact that the grannies can only stay for a certain amount of weeks (90 days if not applying for a B2 visa). That's because all stays are limited to the tourist visa restrictions for the country.
Are there any requirements?:
You would need to have space in your apartment or house for a granny. Since the granny certainly would like to sleep in once in a while, go to bed early or just be for herself to read, Skype or do what she likes, a private bedroom or at least a private area is a MUST. You should be open to explaining how things work, showing her around the area and how to get to daycare, school and supermarket. Your grocery store bill is probably going up a little bit, but so is your free time.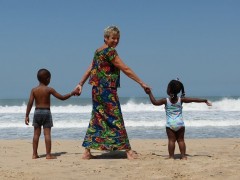 If you have any questions about the service, don't hesitate to reach out to Dr. Sabine Schwab. She is happy to answer any questions or give more insight into what it is like to live with a granny nanny.
Field Report:
Since 2010 over 1.000 Granny Aupairs have already been placed in families worldwide. Granny Aupairs offer a wealth of experience. They are down-to-earth and responsible giving love and security. One of our Grannies, Ursula S. from Moers in Germany, even wrote a blog about her experiences in New Jersey.
88 days have passed and I am home again. It was a great time with Peter, Dylan and Chloe. I could see and experience a lot of America. The small family welcomed and fully integrated me from the beginning. I just felt at home. What had to be accomplished? Physically not or hardly demanding. Emotional challenges, not always easy, but manageable. The one week back packing tour in between was good for me. Language-wise there were hardly any problems, as the children spoke German as good or as bad as my English. This complemented each other beautifully and banging on the table is understandable in all languages. "What does it mean?" was an often used sentence on both sides. From the children's side, always when they did not want to understand something. "Chloe, räum Dein Zimmer auf!" "What does it mean?" Peter enjoyed speaking German. He did everything to make my stay enjoyable and interesting and he really managed this. Thank you, Peter. And the weather. Three months of sunshine and in part extreme heat. Rain mostly only at night. OK, the heat limited some activities, but I enjoyed sitting in the shade and reading, regardless of the temperature. I am now being asked often: "Would you do this again?" And the answer is: "Yes!" There are so many beautiful countries I haven't seen yet and a lot of families looking for a Granny. I will stay in contact with Peter, Dylan and Chloe and hope to see them soon again in Germany.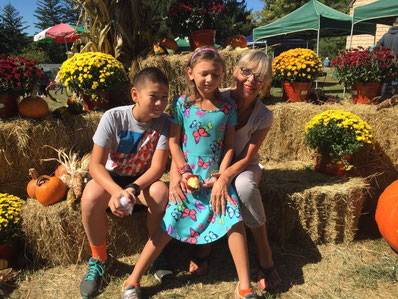 You can see more of the blog here: http://globegranny.jimdo.com/blog/
Leave us a comment!