Curious who else is living in NYC? We are, too! We feature moms and dads from all walks of life with interesting stories, businesses, and family constellations. See who's in town, what they love about NYC, and why they stay.
Sabine Garrido | A Love for Cakes
November 27th 2013, 12pm
comments: 0
In New York seit: 2004
Kinder:  Eine Tochter, geboren in 2010
Wohnt in: Woodside, Queens
Beruf(ung):  Pastry Chef, Konditorin
Mein Busines:  A Love for Cakes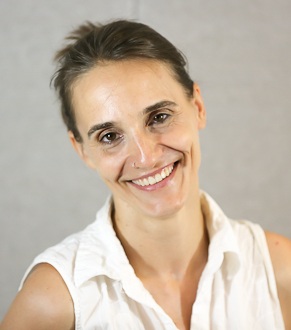 Sabine Garrido ist die Eigentümerin von A Love for Cakes, ein Konditor und Cateringbusiness in Queens.
Was hat Dich nach New York gebracht?
Wollte immer schon in New York leben und kam für einen Job. Jetzt habe ich meinen Traum von eigenem Geschäft verwirklicht.
Hast Du eine ausgewogene Work-Life Balanc? Was sind Deine Tips?
Das mit Work-Life-Balance ist sehr schwierig wenn man selbständig ist. Zwischen Mutter sein und Geschaeft bleibt fast keine Zeit für sich selber, da hilft es extrem wenn einem der Beruf Spass macht.
Was liebst Du an New York besonders?
Die Menschen. In unserer Nachbarschaft trifft man Menschen aus jeder Ecke der Welt und ich finde das sehr schön, besonders für meine Tochter. Natürlich auch das Kulturangebot, obwohl ich das in den letzten Jahren weniger nutze aus Zeitmangel.
Was magst Du nicht so gerne oder was nervt Dich an New York oder dem Lebensstil hier?
Die super teure Kinderbetreuung und der Stress wenn es daran geht, gute Schulen zu finden. Familie zu haben wird einem finde ich sehr schwer gemacht, im Vergleich zu Deutschland zum Beispiel.
Gibt es etwas das Du an Deiner Heimat vermisst?
Meine Familie; ansonsten eigentlich wenig, mal abgesehen von dem gelegentlichem Stückchen Bienenstich (aber den macht sie jetzt einfach selber!). Ich hatte sehr lange in London gelebt und vermisse das eigentlich mehr wie Deutschland.
Wie viele Sprachen sprechen Deine Kinder?
2 ½ . Sprechen tut meine Tochter hauptsächlich Englisch, versteht aber alles in Deutsch und könnte es wahrscheinlich sprechen wenn sie nur wollte. Spanisch kommt erst sehr langsam, da mein Mann doch viel Englisch mit ihr spricht.
Ist es wichtig für Dich, dass sie Deine Sprache und Kultur kennen? Was tust Du für die Sprachentwicklung?
Es ist sehr wichtig für mich dass meine Tochter deutsch lernt, da ich gerne hätte, daß sie einmal den Kontakt zu meiner Familie in Deutschland aufrecht erhält. Ich spreche Deutsch, sie antwortet in Englisch, will aber immer in Deutsch vorgelesen bekommen. Wir Skypen häufig mit Oma und Opa und schauen auch mal deutsche DVDs.
Was ist Deine liebste Beschäftigung in New York?
Ich liebe es in die Parks zu gehen und probiere unglaublich gerne neue Restaurants aus.
Hast Du einen Tip für Neuankömmlinge? 
Die Stadt zu Fuss erkunden, sich jedes Wochenende eine neue Nachbarschaft vornehmen und einfach Augen und Ohren offen halten. Viel Kontakt zu Einheimischen suchen, da man von denen die schönsten Tips bekommt.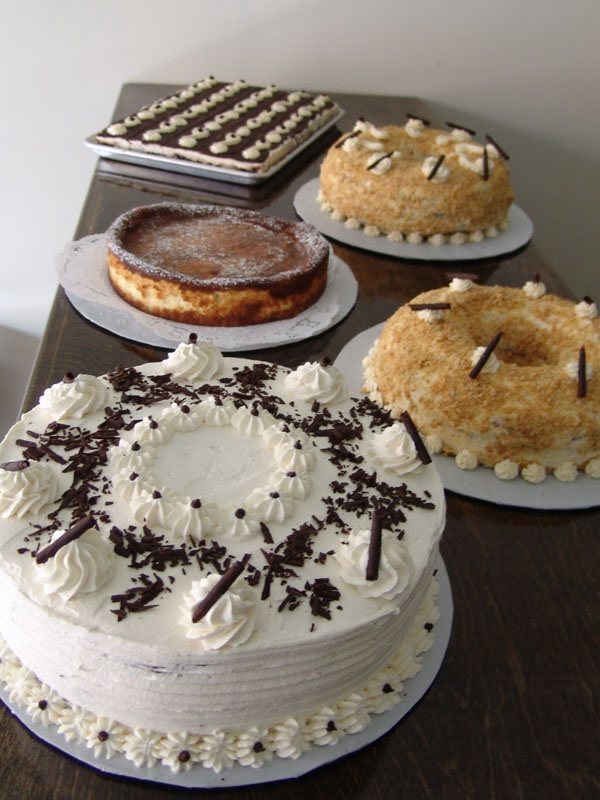 Leave us a comment!